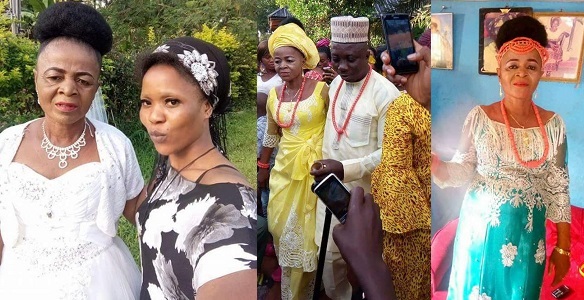 Indeed, "Delay is not denial" - an aged woman has given the true meaning of that sentence after she tied the knots recently with her also aged husband.

Her niece, Adaobi Joevita shared photos of her aunt who got married over the weekend and captioned the photos,

"Delay is not denial"

The old woman is seen in the photos donning her white wedding gown and it's really interesting that at her stage in life, she's still able to achieve this feat.

We do hope she finds happiness...

Photos below,