An accident which occurred at 3rd Inland road along Orient TV/Concorde road this afternoon, reportedly left a car in stream after its driver lost control of the vehicle.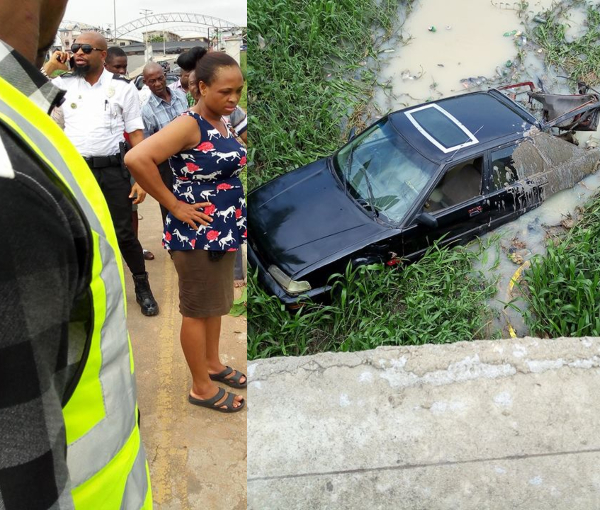 It was gathered that the driver of the salon car was ascending a hilly road in Owerri, Imo state, when the incident. The Commissioner for Public Safety, Prince Chidi Nwaturuocha who was however at the scene - called a towing van which immediately came and rescued the partially-submerged vehicle in the stream.
Here are photos from the scene of the incident below;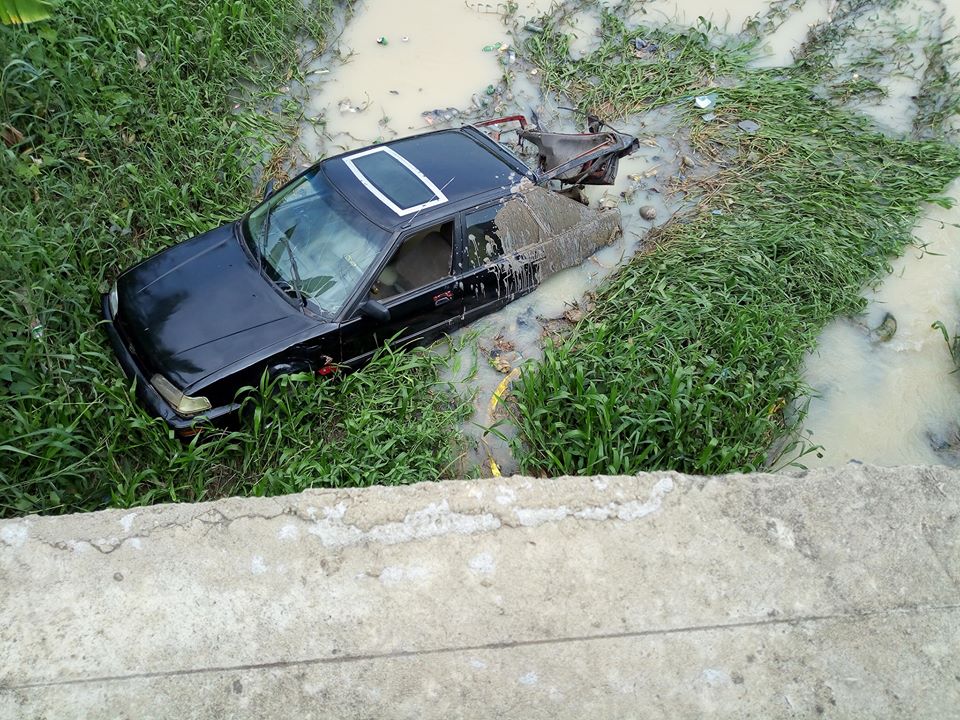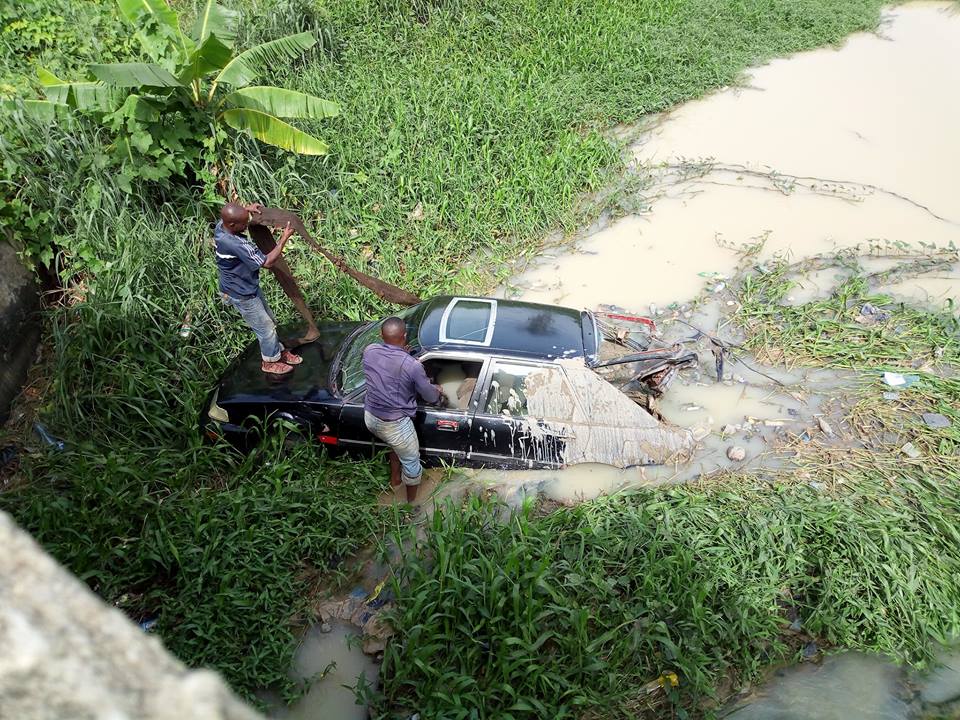 Few months ago it was reported that seventeen people were feared dead in Imo State, after an 18-seater bus conveying passengers from Orlu town to Owerri, the state capital, had a head on collision with a truck.
Our correspondent learnt that the truck, which was on its way to Orlu from the state capital, was conveying diesel. The tragedy, according to an eyewitness simply identified as Paschal, occurred on Njaba bridge along the Owerri-Orlu expressway.
He said, "Over 20 people lost their lives on Njaba bridge after a trailer conveying diesel lost control.

"It rammed into an 18-seater bus and, sadly, all the occupants of the bus were burnt alive."
Another source, Chukwukere Obinna, said, "Relevant authorities should take note of the kind of accidents that occur these days.
"It happened on Njaba bridge. It was a multiple accident. People were feared dead. It is a disaster. A black Friday, indeed."
Another eyewitness who gave his identity as Ikechukwu, disclosed that immediately the two vehicles collided, they exploded and burned to death the 18 passengers.
He said, "It was a black Friday, as more than 20 people died in an accident between a tanker carrying diesel and an 18-seater bus.

"The bus was burnt beyond recognition, all the passengers were roasted alive except one woman who survived."