A Nigerian lady identified as Mz_charisse Ogechi on Twitter, took to the platform some days ago to ask God to send a man to her.

"I have suffered enough," she cried out.

Sharing a picture of herself, Mz_charisse wrote;

"Father pity me and send a man 2 me... I've suffered enough... "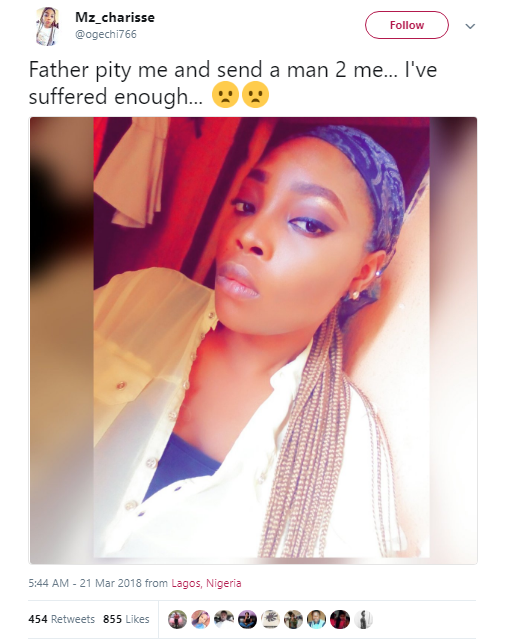 She has now revealed she had a date with a guy she met on Twitter today.

In her words,

Hey guys! Went out with one of the guys i found on Twitter...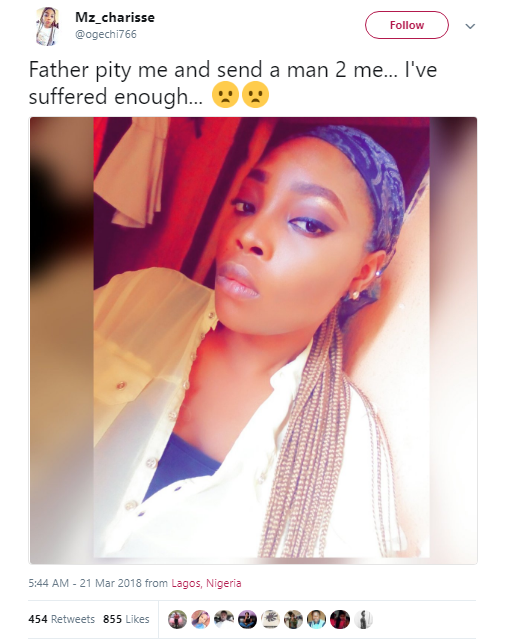 To all those that helped me look for a man, d rts, d likes, thanks to y'all...i have found one...d rest of y'all shuu kee yasef