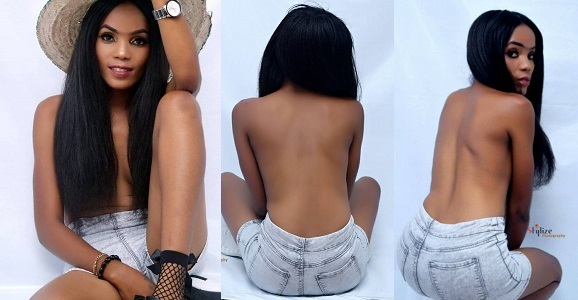 A beautiful Nigerian Lady has posed completely top-less, but covered her sensitive parts for her birthday photoshoot.

She recently turned 21, and to celebrate, she took to the studio to take some sultry photos.

Many have called on her to delete the photos were she was topless. While others saw it as art.

She looked completely beautiful in the photos though, reason why we are sharing it with you.

See the photos below;