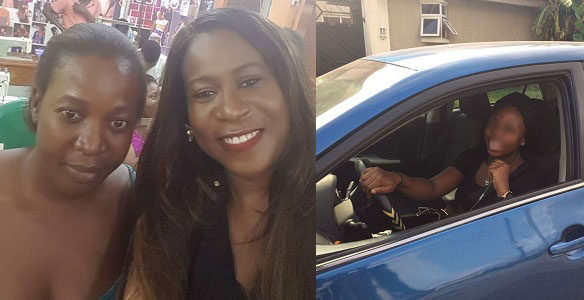 A Nigerian lady has shared her experience with a lady Uber driver, and it's just a beautiful read.

She revealed, her Uber driver was way beyond professional, and even returned some properties she forgot in her car.

Here's what she wrote;

This lady next to me, is just amazing, so while I had to rush from yaba to Ikeja, yesterday, as our guest from the US had just landed at the airport, and my car was doing school runs, so I had to take an uber @ubernigeria @uber . As I heard it was a female voice I was intrigued.

The best ride so far on uber, she not only took a fastest route, and got me to our Adeniyi Jones branch, on record time, due to the rush to get to our August visitors, I forgot my laptop, and bag in her car, I didn't even know, she brought all my things back, despite the traffic and her probably losing other trips, due to her coming back to me.

Thanks so much Obaoye, for bringing back the things immediately, and not saying come meet me later in the night at close of work or tomorrow like other male uber drivers would say.

Women just rock!
#ladyuberdriver