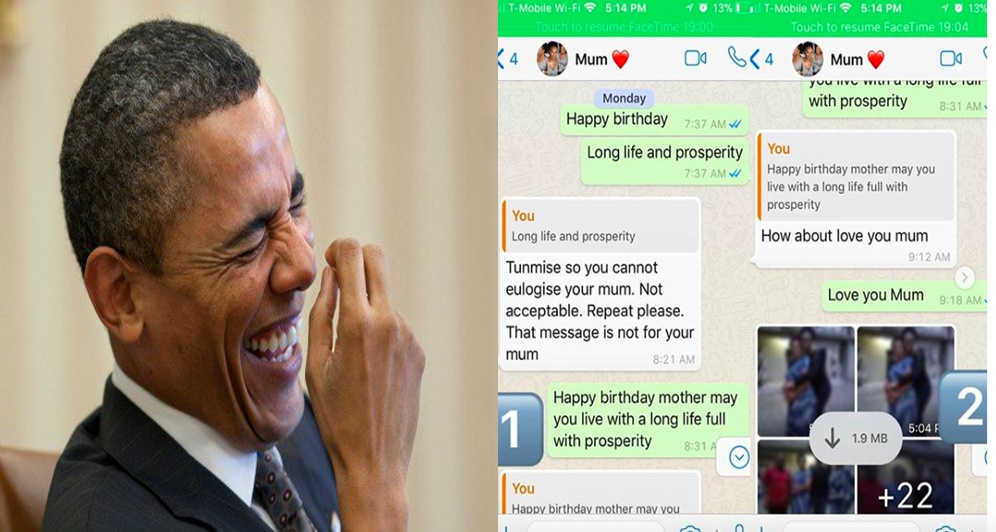 The conversation between a Nigerian mother and her son has gone viral on social media as this mum ensured that the money spent on education for this child is no waste.
A Nigerian lady identified as @anjolaa_ on Twitter, shared the conversation on the platform.
The son simply wished his mom a happy birthday and said a little prayer, but his mother felt it was too simple.
His mom straight up told him to eulogize her like his siblings had done and in a bid to do this, he had a few errors in his eulogy.
The mom pointed certain errors and asked that he corrected each one.
She eventually had to construct an eulogy for him and even at the end, she had to correct him.
Very funny!!
See the screenshots below;