A Nigerian Lady with the Facebook Handle, Itunuoluwa Ogunwuyi has attempted suicide after her man broke up with her...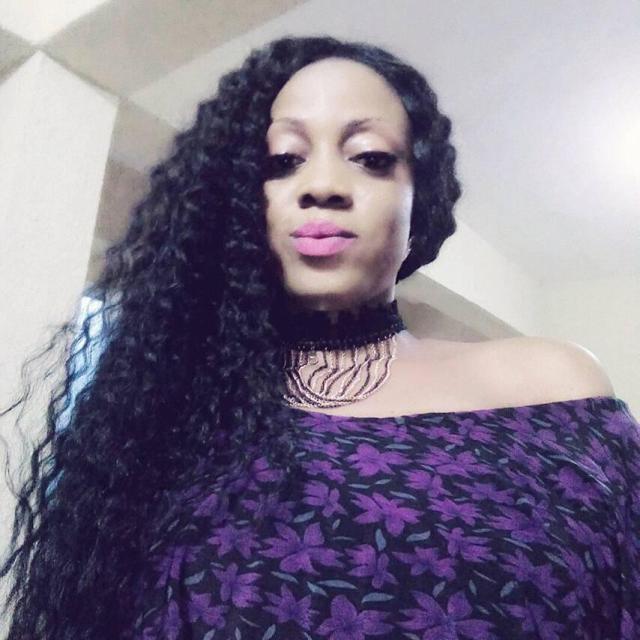 Updates as regards her current state, is currently unknown, but we are trying to get more details.
According to her friends, Itunu wrote a suicide note that reads;

"I don't have other chouce than to cut it short. I got betrayed by a man I deeply love, he claim he loved me too, people warned me about Imo state men, but I didn't listen, Kenny Eze you cut my life short due to your sweet words, YOU! To my people this is my account details ***** password ***. Let the world know about me and learn from me, Sorry mum, sorry dad, I can't hold it to people I may disappoint. IKENNA EZE, I still love you by my spirit, and no one will ever love or have baby for you in your life, Keep this date. 20-2-2018. Good bye to this wicked world. Itunu"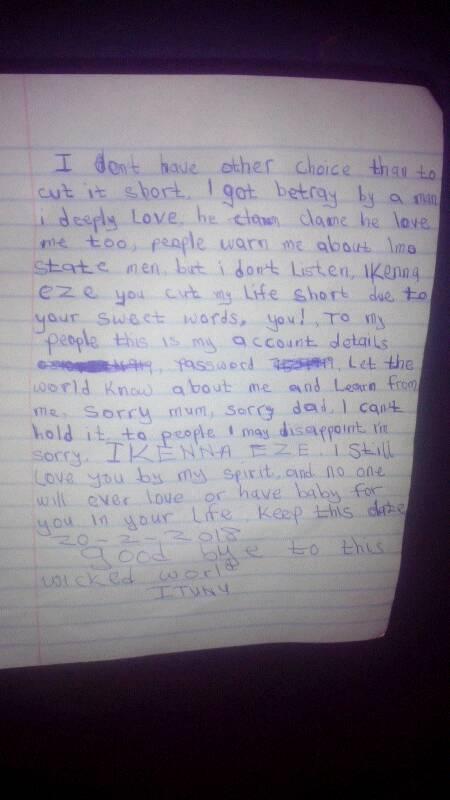 Her posts on Facebook yesterday;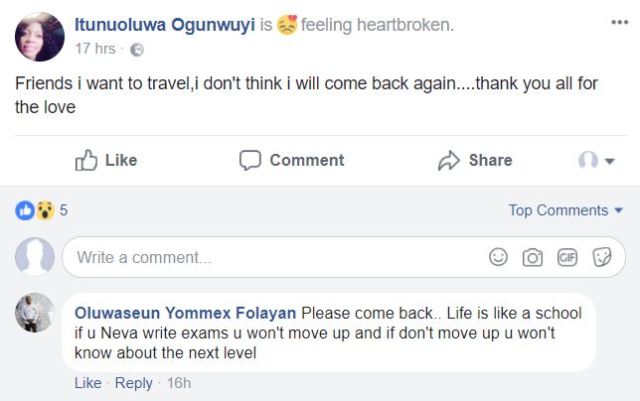 Her friends showing concern: