Urrhh, looks like the joke is on Mr. Reno Omokri as a follower of his has confronted him with a photo of his wife after he'd taken to Twitter to share that it's only a foolish person that would marry a lady who draws her eyebrows.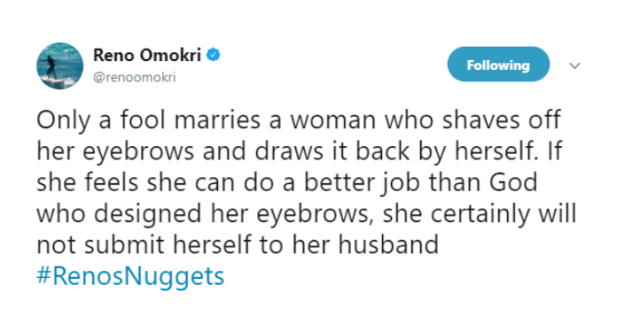 According to Reno, any man who marries a lady who shaves off her eyebrows and then draws them back artificially, is a fool... He says if she can't appreciate what God has done for her, then she certainly can't appreciate her husband's.
Well, who knows? Reno just may have been talking about himself after a follower of his shared with him a photo of his wife, who apparently, had artificial brows on.