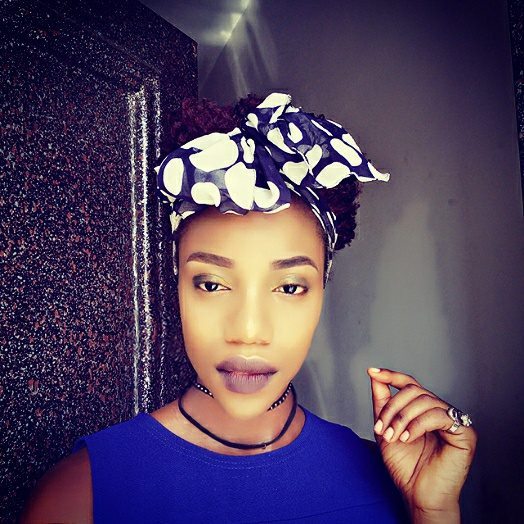 Recently, a Nigerian Facebook user, Ifeoma Vivian Emeka went viral for trying to remove her tattoo with a hot Electric iron.
The Nigerian self acclaimed pastor scraped off her skin with a knife, she posted a photo of it and captioned it;
"Since electric iron could not remove the tattoo I Used knife to cut it off... Just wont stop doing radical things for Jesus I Love Jesus"
The lady who now calls herself a pastor and prophetess is back with another controversial post on Facebook.
She says she's going to become the first female pastor president In Nigeria and she will abolish Hip Hop songs and Nollywood.
See how she wrote it below:
I AM GOING TO BE THE FIRST PASTOR PRESIDENT IN NIGERIA.. IT IS MY DESTINY,,,I DONT KNOW HOW IS GOING TO HAPPEN BUT IT WILL HAPPEN. I WILL ABOLISH HIP HOP SONGS AND NOLLYWOOD.. I WILL INTRODUCE GOSPELWOOD FOR GOSPEL MOVIES AND SONGS.. #FACT
Various reactions trailed her posts including ;

Some people think they know it all. Ifeoma Vivian If I examine you with all you have said and your response to the commitments so far. I will say that you are guilty of all you reply and your posts.
See your face on your profile you look very fake. Secondly you need more exalt and accurate knowledge of God.
If you guys should think severing God is any easy thing just give it a try okay all I know is there she has a pure health
You shud b locked in a psychiatric home for ever.
You are gradually losing it. Don't go n rope ur neck one day o....E no go better for that pastor wey do you this tin.
She went further to say she will abolish social media She wrote :
Maybe you all think AM joking.. Until i abolish Social medià às well in Nígeria.. Is affecting The generation even me... we should focus more on bible