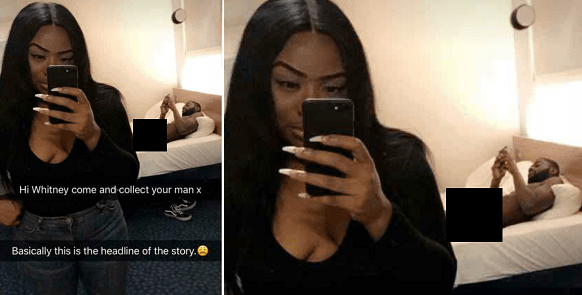 Lol.. What do you do when you sleep with your friend's man? Secretly take a mirror selfie that has his face in the picture, and then share it online, knowing fully well the guys girlfriend will see it.
Here's a trending story of a snitching side piece, who shared an unclad picture of a man and asked his girlfriend to come get him.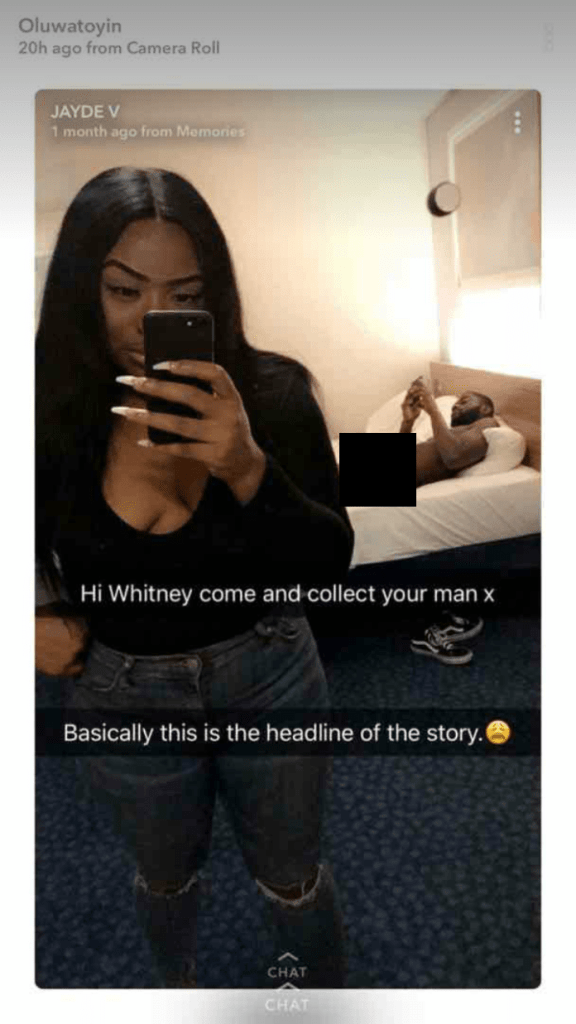 Reports gathered revealed that the lady in the photo allegedly threatened to sleep with her friend, Whitney's boyfriend.
When she succeeded in sleeping with him, she shared his naked photo and asked the lady to come take her man.
She shared the picture on her snapchat and wrote;
Hi Whitney come and collect your man x