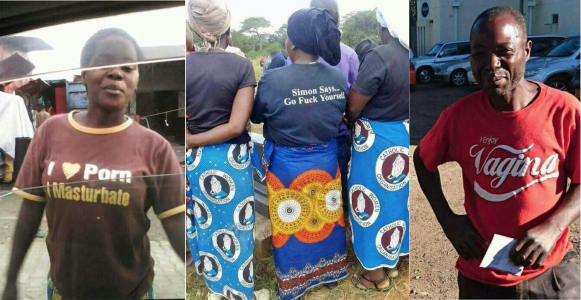 Ever since second hand clothing made its way into our society, men and women, old and young have embraced the rave.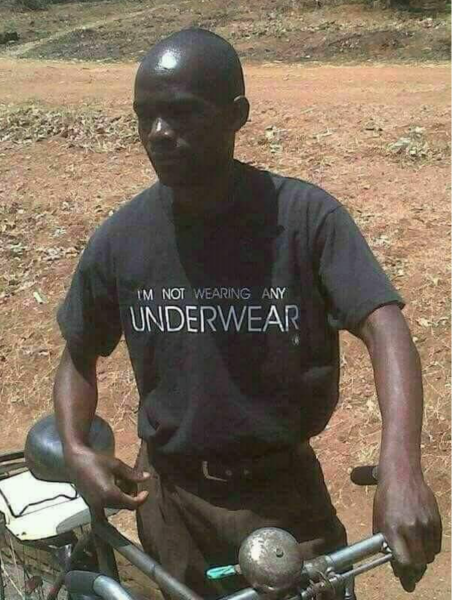 In Southern and Eastern part of Nigeria, these type of clothing have been dubbed 'Okrika'.
These photos were circulated on social media spaces to show how many have worn some second hand clothing with offensive words.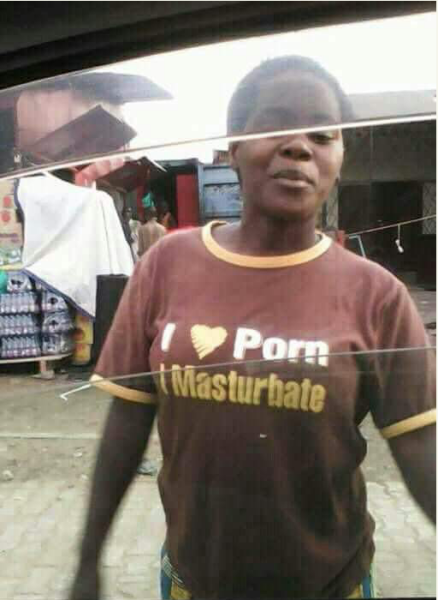 Some wore the clothing without knowing the meaning of the offensive words and many who know the meaning have taken to getting a picture for reference sakes.
For those who know the meaning of the words, they do not care for the implications of backlash from the society.
See more of these photos below: