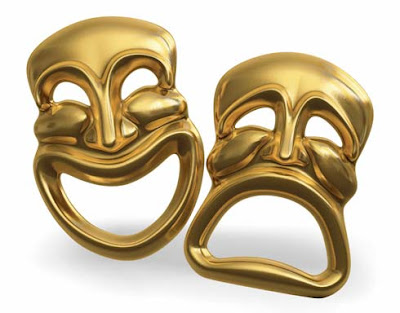 Mr 419: Hello, how are you?
Akpos: Fine! Pls, who am i speaking with?.
Mr 419: Ha, don't u remember me,who do u know in London dat culd becalling?.
Akpos: (Sensing a scam & threw in a trap) Ejiro! Is dat u?
Mr 419: Of course, of course, this is Ejiro, i am Ejiro, how come u didn't recognise my voice?.
Akpos: Ejiro! Chei, you are a bad boy o. Your Father died, you didn'teven show up or send a letter. O boy, ur children go pay you back. You no hear of him death, he was so bitter and full of curses for u.
Mr 419: (Obviously subdued)I didn't hear o!. I would have come.
Akpos: Did u hear your Mother had leprosy?. U didn't hear about dat too abi?.
Mr 419: (Now uncomfortable) No, i didn't hear.
Akpos: Na wa o! Your wife foolishtoo?. I neva hear from her since d two of una marry without our blessings!. If Husband no wise, wife no go wise?.
Mr 419: She is fine! I'm sure she'll get across to u. I have an issue to discuss with u.
Akpos: Enhen! Ejiro, you offend me. I send u money make you buyme Hummer Jeep, u disappear. When am i having my money back?. U want make i curse you like ur Father. I go pronounce wicked curses on you o.
Mr 419: Dis issue dat i want to sayis very important.
Akpos: Shut up!. When u go send money come home?. We sent u to school, clothed you & sent u abroad. U don become 419?. Wey won steal from me, ur own friend?. Oboy, ur Father was right to curse you, you can't escape it if u continue like this.
Mr 419: Don't worry, i will repay you ur money. For now, i have an issue to discuss with u.
Akpos: Hahahahaha, look here Mr 419, i no know any Ejiro or anybody 4 London, i jus wan teach u lesson.
Mr 419: Whaat! Mad man, and youhave been insulting and wasting ma credit since morning.
God go judge u. (lol)
Don't forget to click the SHARE and LIKE above this post, to share this information with your friends on Facebook because they too would enjoy reading it also.