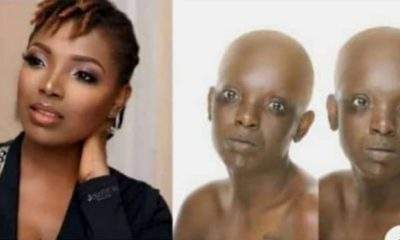 Nigerian actress, Annie Idibia has called out a blog for claiming that she is suffering from cancer just to gain traffic on their site.
She described their action as 'disheartening' while recounting how a makeup artist creatively made her face look that way for her campaign against cancer, three years ago.
In her words;
"Why Would Anyone Do This Just To Get Traffic To Their Blog !!! This Was A Campaign I Did With A Very Creative Makeup Artists Against Cancer 3 Or 4 Years Ago I Think ! It's Really Unfair To Post Such A LIE Just For Traffic! Whoever did this , I Pray That You Or Your Love one DONT Encounter This ! This Isn't A Joke ! TAKE IT DOWN NOW!!!!"