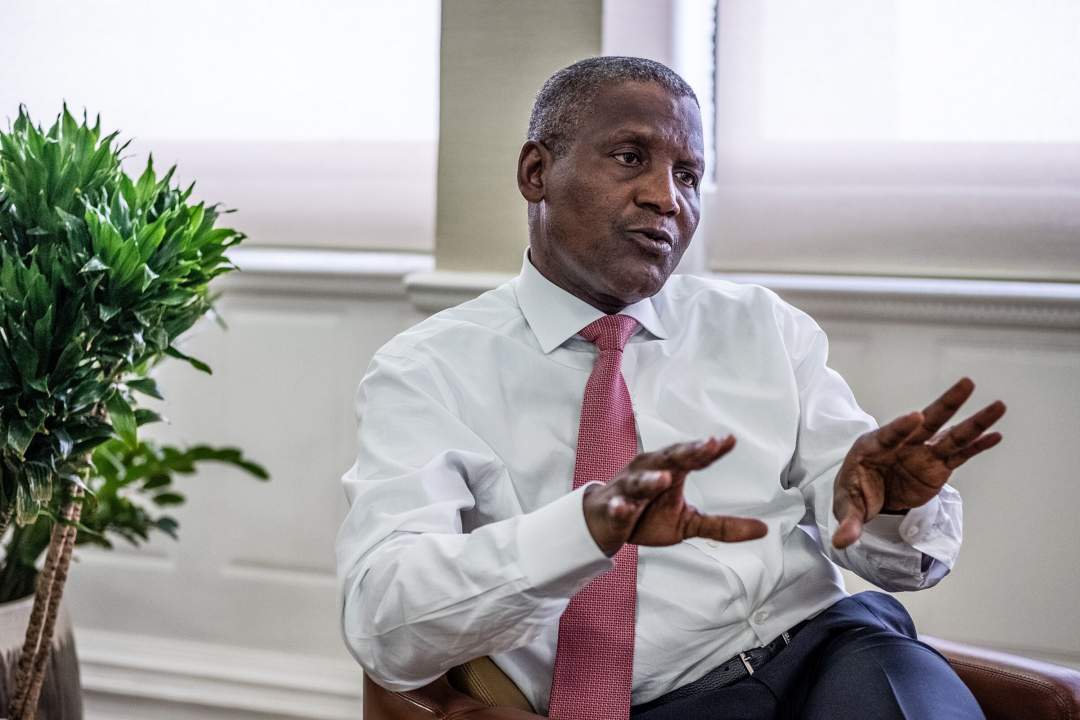 At an estimated $10.1 billion, Aliko Dangote remains the richest person in Africa for the 9th consecutive year. Achieving this takes a certain mindset and lifestyle. Here are 5 things every Nigerian man can learn from Aliko Dangote.
Know Your Talent
Speaking with Vanguard, Dangote shared, "I can remember when I was in primary school, I would go and buy cartons of sweets [sugar boxes] and I would start selling them just to make money. I was so interested in business, even at that time." Discovering what you are good at, or you love, goes a long way in helping you streamline your focus and energy into improving yourself in that particular thing.
Investment is Key
In an interview with Aljazeera news, Aliko Dangote explained, ''We [Dangote Group] are not doing like other Africans who keep most of their money in the bank. We do not keep money in the bank. We fully invest whatever we have and we keep on investing." Do not squander what you have or let it lay fallow. Let your money birth more wealth by investing it in certified legal ventures. If you're doing business, put your profit back in, instead of spending it as it comes.
Big Fish in a Small Pond
Answering a question on why he never ventured into the tech world as it seemed to be the next big thing, Dangote said entrepreneurs should do only what they understand instead of trying to enter sectors they are not fully aware of. Focus on what you know and put energy into doing it well. Don't hop on the next trend or 'lucrative business' just because you think it 'might' yield profit.
Be Patient and Steadfast
It took Aliko Dangote thirty years to build a conglomerate and become the richest black man. Don't allow anything, or anyone, persuade you to rush the process. He once said, "To build a successful business, you must start small and dream big. In the journey of entrepreneurship, the tenacity of purpose is supreme." Success is never achieved overnight.
Move Smart
In an interview, Dangote said, "I always make sure I hire people smarter than me." Surround yourself with people who are knowledge seekers, even more than you. A chain is only as strong as its weakest link. Ensure your circle is full of people who motivate you to be the best you can.