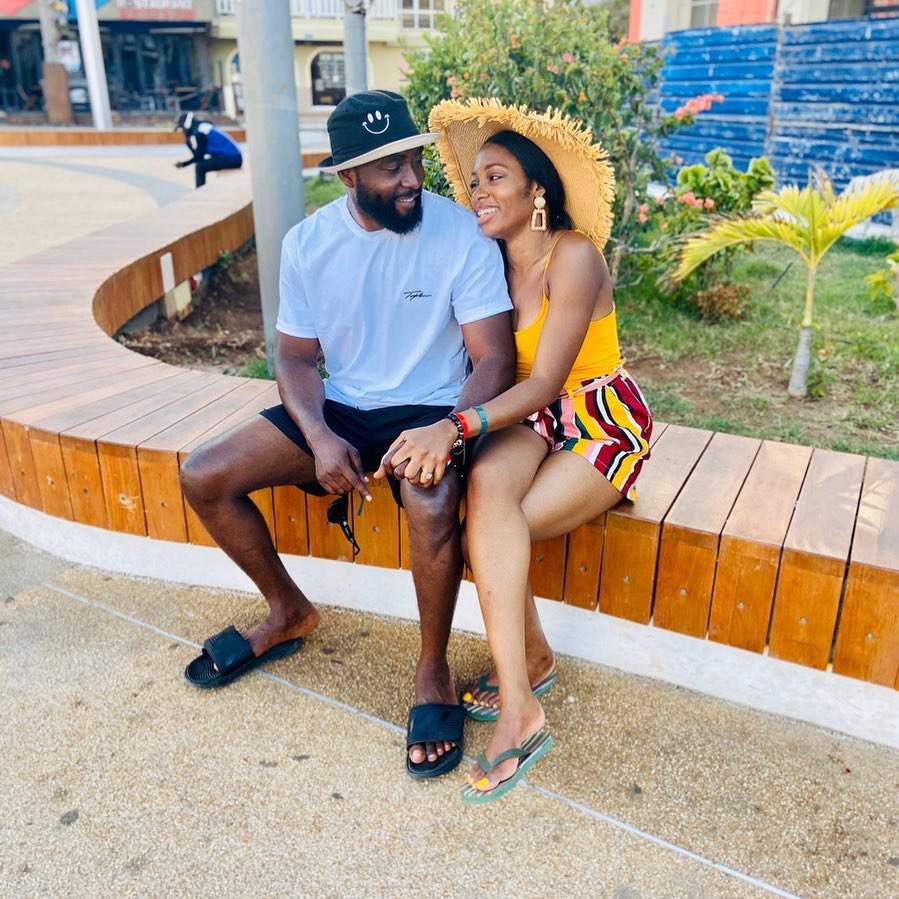 Gedoni's got linessss!
His fianceé, Khafi, recently launched her merchandise store, The Khafi Shop, and to congratulate her Gedoni waxed lyrical.
He shared her photo on her Instagram, wrote:
Not just only because it's Wednesday
:
Not just cause of the things I feel for you but cause of the things I do not feel for anyone else but you. ??
:
Not just for the many beautiful things you do and are to me; but cause of the many little things you do not even know you're doing.
Congratulations Love on the launch of your #acupofkhafimugs @thekhafishop????
:
#Ediye #WCW #supportsystem#everythingandmore #Godpikin
I love you forever and a day more #mySunshine???