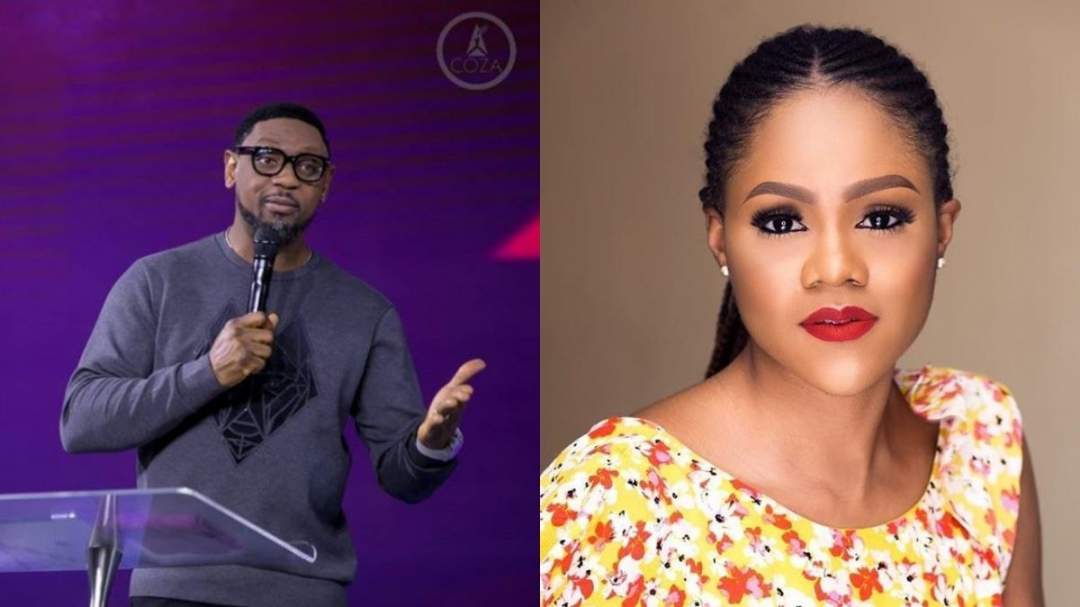 Nigerians have reacted to the court ruling in favour of Commonwealth of Zion Assembly, COZA Pastor, Biodun Fatoyinbo
We reported that a High Court of the Federal Capital Territory dismissed the rape case filed by Busola Dakola against Pastor Biodun Fatoyinbo of COZA.
The court sitting in Bwari, Abuja on Thursday dismissed the case against the Commonwealth of Zion Assembly Senior Pastor on the ground that it amounts to injustice and an abuse of judicial process.
According to the ruling, the case is empty and purely sentimental.
The presiding judge, Justice Oathman A. Musa, said the case was aimed more at cruelty than obtaining justice.
The court also awarded costs of N1,000,000 against Busola Dakolo and held that the fine should have been 10 times more because the court's time was wasted.
The ruling has stirred diverse reactions from Nigerians on social media as some expressed disappointment in the judiciary system of Nigeria
Here are some comments gathered from Twitter :
@Mslamyay "So Busola Dakolo's case has been thrown out by a judge saying it's a case of cruelty and sentiment against Biodun Fatoyinbo. She's also going to pay him a fine of 1M. Don't let me hear any "have you reported to the police ever again."
@Ikpebe "The Judge is wrong. Time never runs out on a crime. You can be tried for a crime anytime even after it has happened for a long time."
@Inkaseth "It's an ABSOLUTE shame. We can't rely on our justice system to do the right thing."
@Jidegold2 "The high and mighty always win in Nigeria."
@Tosinadeda "As expected, Busola Dakolo's case against Pastor Biodun Fatoyinbo has been dismissed. It was always gonna end one way really, getting evidence was as good as impossible."
@Jeromedafe "From my personal experience, the court is no longer the hope of the common man. You can obtain judgement anytime any day if your hands are long."
@Fathialolo "Even on land matters, judges set out to frustrate claimants by delivering erroneous judgments to favour the defence. And for peace to reign, you'll either forfeit the land or you'll pay an additional sum to have it back."
@Johnson9683 "Waiting to see the end, even if the justice is denied, considering the attitude of the judiciary at present. The Lord God shall never take justice away from his people."
@Tifeabdul "The judiciary is the biggest problem of Nigeria if that aspect works perfectly every other thing will be curbed including police brutality and government high handedness."