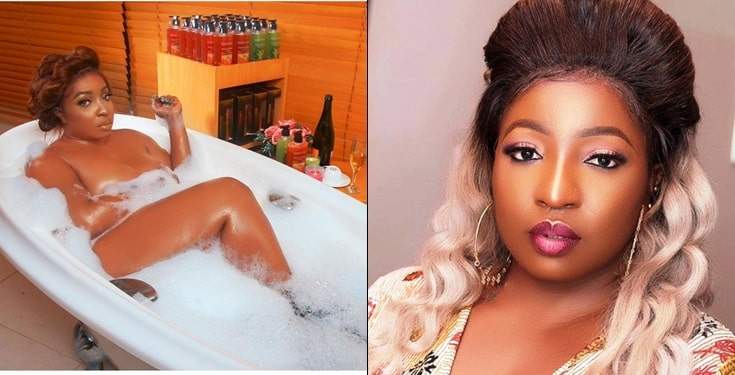 Curvy and well endowed actress, Anita Joseph displayed her body as she posed without a cloth on inside a bathtub filled up with soap.Anita Joseph gave her followers an eyeful with a full photo of herself soaking naked in a bathtub.
However, the actress protected her modesty with soapsuds and strategically positioning her leg.
See full photo below.