Neymar has marked his 27th birthday in style despite still nursing an injury. The Brazilian Paris St Germain player had guest troop into the Pavillion Gabriel in red attires to celebrate him as he walked around in crutches at his "red night" themed party.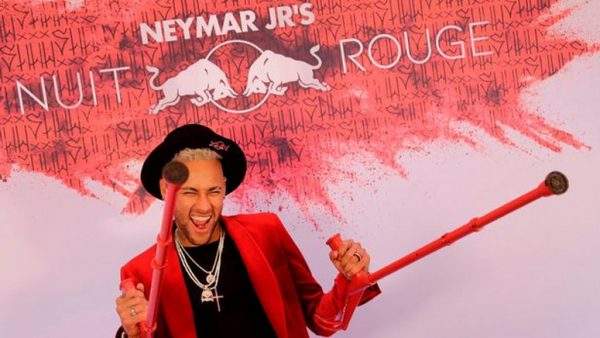 Some of the guests present at Neymar's birthday celebration include footballers like Marco Verratti, Gianluigi Buffon, Thiago Silva, goalkeeper Alphonse Areola, and Brazilian teammate Dani Alves.
Others present include DJ Bob Sinclair, Brazilian singer Wesley Safadao, Gabriel Medina, Angel Di Maria, and wife Jorgelina Cardoso.
Making a birthday wish, he said:
"What I wanted the most as a birthday present today is a new metatarsal so I could be on the field fighting and doing what I love the most, which is playing soccer," he said in a speech to the guests attending his party.

"It's been very hard to be on crutches all this time. Every athlete knows how hard that is. They [his team-mates] are giving me all the strength possible to help me return as soon as possible."