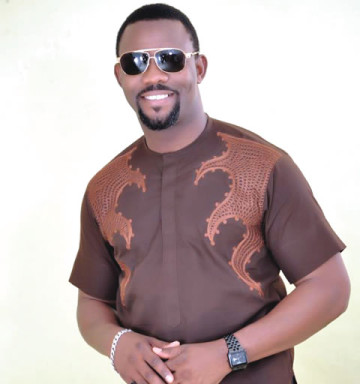 Ace comedian cum actor, Okey Bakassi, has come out to tell his success story, saying his wife has been the big reason behind his success.
The actor turned politician, marked his 13th marriage anniversary with his loving wife Zizi, penultimate Monday and took to his Instagram page to send a message to his wife who is in Canada with their three kids for holiday.
His message reads, "It is 13 years today that I have been married to my childhood sweetheart and best friend. We thank God for a productive and happy partnership. Happy anniversary my rib, Zizi, let's do another 13 years.
I love you more". When asked to talk about his wife, he said, "she has been my childhood friend. She is very supportive of my career, I love her and I doubt if I would have been where I am now if not for the support of my wife.
I will be joining her and our kids in Canada this month for her birthday which will be coming up on the 21st of this month. We will celebrate it over there,". He said.