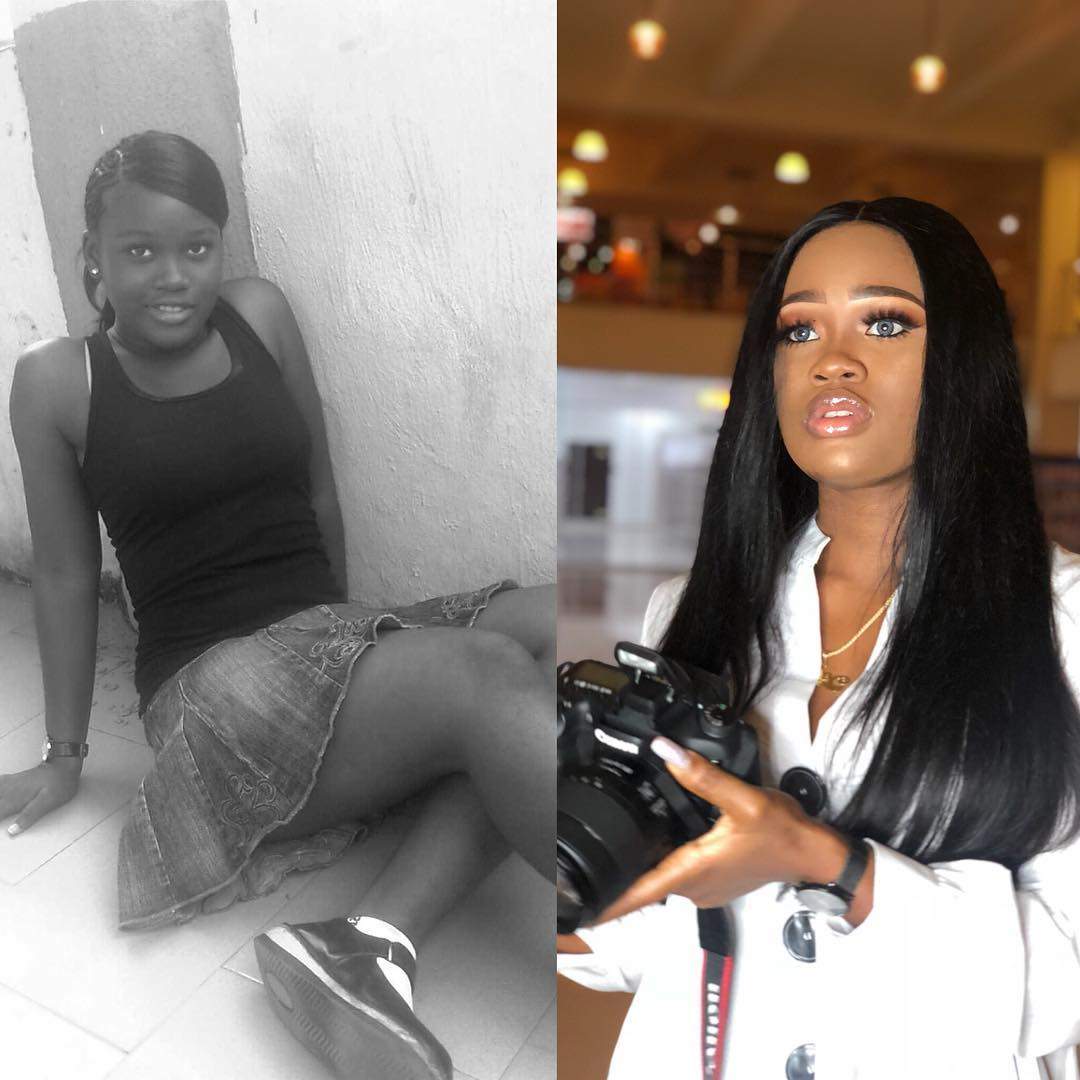 You must have seen the new trending hashtag on social media, the #10YearsChallenge, where people post a photo of themselves 10 years ago, stitched with a photo of themselves in 2019.
It's a hilarious trend, considering the quality of photos back then, and, frankly, our idea of what good style/beauty looks were.
Many of our favorite celebrities have jumped on the trend, and while some look just as fine as they do today, others, well, *cough*, not so much.
Still, it's all for laughs.
Here are 16 #10YearsChallenge looks you absolutely have to see.
#BBNaija's Tobi without the muscles
Falz has always been a sweet boy
[embed https://www.instagram.com/p/BsnGVH9BBbh/[/embed]
#BBNaija's Cee-C has the same smile still
Tonto Dike was already a staple on our screens
Don Jazzy isn't sure if he's changed much
Kemen has always been a tough guy
Juliet Ibrahim has always known how to pose in front of cameras
Nedu Wazobia was without the beard
Daddy Showkey goes back 30 years when he wasn't yet daddy
Eniola Badmus says she started from the bottom
Audu Maikori has always been a suit guy
Do2dtun with black hair
Sexy Steel with the Kanye shades and the Ama Kip Kip shirt
Folu Storms actually hasn't changed much #ForeverYoung
[embed https://www.instagram.com/p/BsnI4cjhvqc/[/embed]
Sharon Ooja begs us not to judge her eyebrows
Bobrisky says "Money is power"