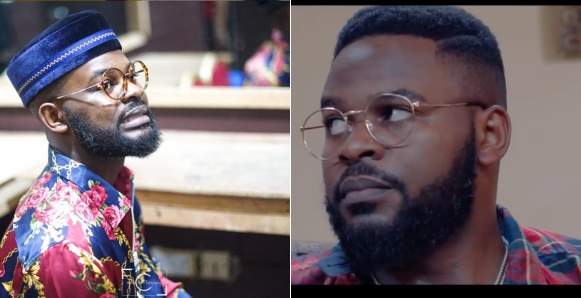 It isn't an understatement to say that Falz's brilliant new single, "Talk" has taken over the airwaves and the internet. and why not, as the music reveals without preamble the situation most Nigerians find themselves. Except the average Nigerian doesn't have the avenue to say their mind.
Falz has it, and is using his reach to record the ills of his society - which you have to say is one of the hallmarks of great art.
While many have started equating him with the late legendary musician, Fela, Falz seems to be comfortable in the role as the mouth-piece of the less privileged.
After the video was released, the "This is Nigeria" rapper took to twitter to reveal what motivated the song.
He said: "We have become terribly accustomed to this chaotic lifestyle. We all know that it is only a few people that benefit from this. They have ensured it remains that way. Yet we are quiet. #Talk #NaMeTalkAmO."