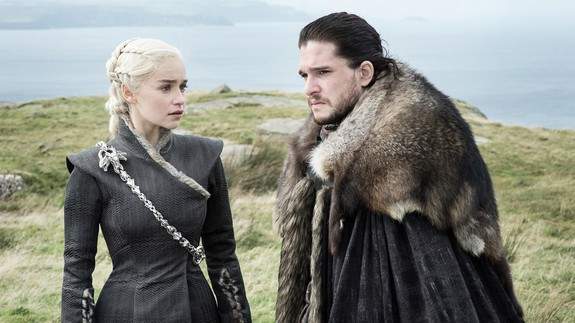 The end is near, but also it looks fabulous. 
With Game of Thrones Season 8 seemingly just around the corner-c'mon people, let's get that release date locked down-on set photos of the HBO saga are finally beginning to trickle their way to the fans. The first to hit: a stunning photo of Jon Snow and Daenerys Targaryen.
In a November cover photo for Entertainment Weekly, Emilia Clarke and Kit Harington pose in the snow, looking cold and super intense; that makes sense considering Season 8 is set to be cold and, you guessed it, super intense. 
Check out the photo: