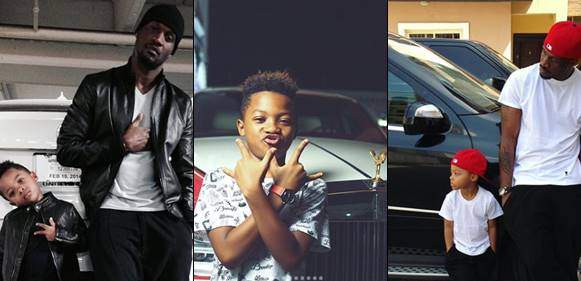 Today is the 10th birthday of Cameron Okoye, the son of famous singer and dancer Peter Okoye and his wife Lola Omotayo.
The proud father took to Instagram to celebrate his son. He shared cute photos of his son and said:
"Happy birthday to my dear son @cameronokoye10 May you be a brave and have the strength that God gives you to be a Man of Value and Blessings.??? Wow! can't believe are 10 today.??????????????????Birthday Boy? #SoccerStarInTheMaking Cc @lolaomotayo_okoye."
Cameron's mother  also shared some pictures and wrote:
"Today is all about my son! Happy Birthday my love @cameronokoye10 @peterpsquare:"
See photos: