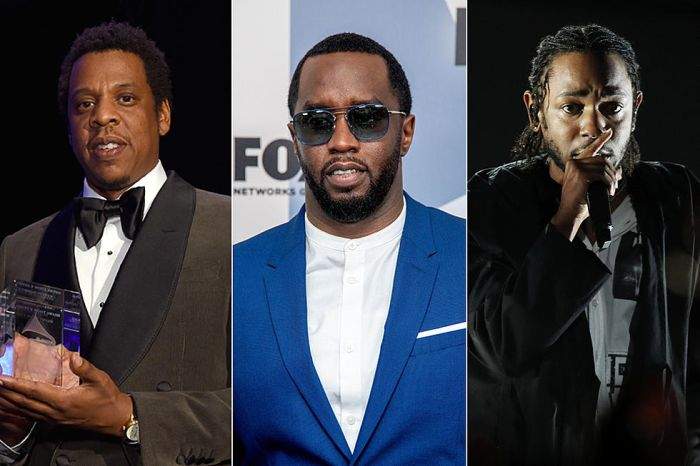 Here's the methodology for the list as per Forbes:
"Our list tracks pretax annual income from touring, record sales, streaming, publishing, merchandise sales, endorsements and other business ventures.

Management, agent and attorney fees are not deducted.

Earnings are calculated from June 2017 to June 2018 and based on data from Nielsen SoundScan, Pollstar, Songkick, Bandsintown, the RIAA and interviews with managers, lawyers, executives and many of the artists themselves."
1. Jay-Z ($76.5 million)
2. Diddy ($64 million)
3. Kendrick Lamar ($58 million)
4. Drake ($47 million)
5. J. Cole ($35.5 million)
6. Dr. Dre ($35 million, tie)
6. Nas ($35 million, tie)
8. Pitbull ($32 million)
9. Future ($30 million)
10. Kanye West ($27.5 million)
11. DJ Khaled ($27 million)
12. Migos ($24.5 million)
13. Eminem ($23 million)
14. Chance the Rapper ($21.5 million)
15. Travis Scott ($21 million)
16. Birdman ($20 million)
17. Lil Uzi Vert ($19.5 million)
18. Lil Wayne ($19 million)
19. Logic ($17 million)
20. Meek Mill ($15 million)
20. Russ ($15 million)
20. Swizz Beatz ($15 million)