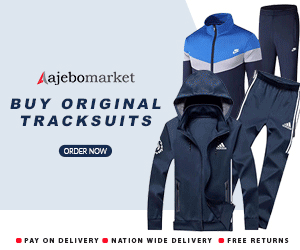 Nigerian Media Personality, Toke Makinwa has revealed why she went nude for her campaign shoot for her soon to be launched brand, Glow by TM.

She wrote today: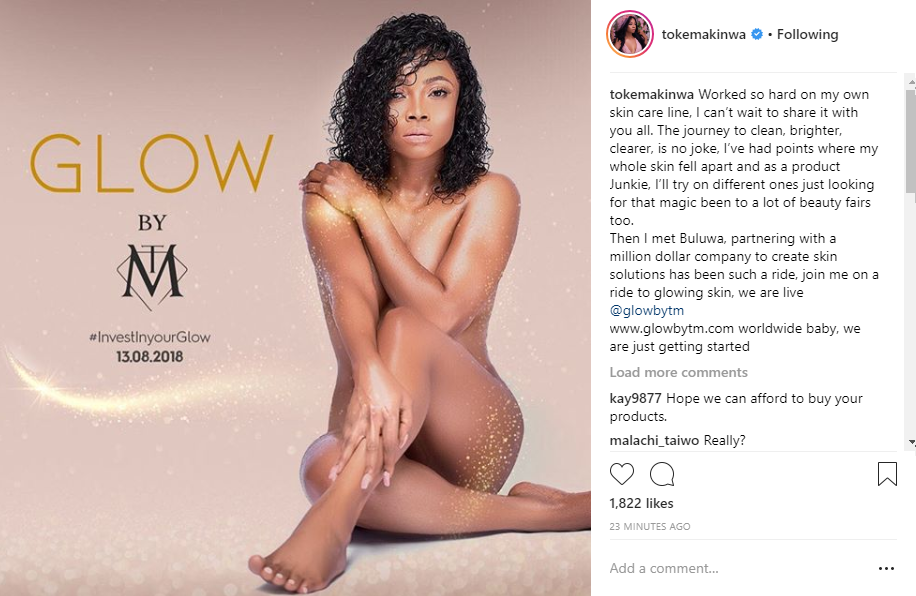 "Worked so hard on my own skin care line, I can't wait to share it with you all. The journey to clean, brighter, clearer, is no joke, I've had points where my whole skin fell apart and as a product Junkie, I'll try on different ones just looking for that magic been to a lot of beauty fairs too.

"Then I met Buluwa, partnering with a million dollar company to create skin solutions has been such a ride, join me on a ride to glowing skin, we are live @glowbytm
www.glowbytm. com worldwide baby, we are just getting started."

Meanwhile, see some people's reactions to the nude photoshoot below:

Against her;

***that's the problem with us today. We would clearly see our brothers and sisters going astray but instead of cautioning them, we'll keep quiet because it's mainstream and we're all not "perfect". Calling someone to order is referred to as "judging" or "criticizing" because it's their body or their way of life. I'm not judging, I'm just saying we must not preach one thing and do another thing.

*** Non of my business but this clearly is part of the new world demonic agenda to destroy what is left of Africa. They have succeded in eroding african culture, now they are wiping out morals. You probably did this, because Kim, beyonce etc do it and get applauded. But their fabric isnt the same as yours. Theirs have been ripped apart. Don't fall for the deception.

***f there is nothing to hide, why can't I see your pussy, uncultured woman