Veteran rapper, IllBliss recently had a close shave with the officers of Special Anti-Robbery Squad, SARS, who accused him of having Tramadol in his possession.
He revealed they even had guns to his head.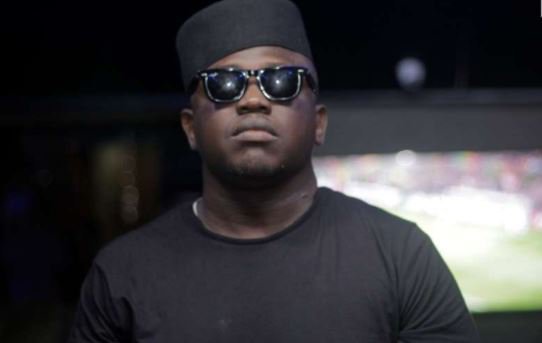 "Last night SARS had guns to my head! Lying on the coal tar next to my manager/ what the fk is going on? Searching us for tramadol," said the rapper in the tweet that has stirred major reactions on social media.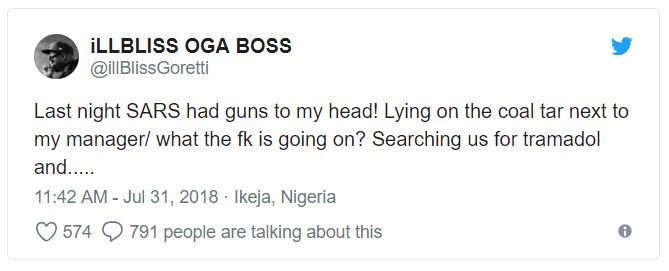 Well in 2018 alone about ten celebrities have experienced unfair treatments from SARS and it doesn't even look like it is going to stopping anytime soon. Celebs like Reekado Banks, Praiz, Simi, Jay Won, Sarz (The Producer) and more have all taken to social media to share their experiences.
This comes one week after the Inspector-General of Police, Ibrahim Kpotun Idris, dismissed Nigerians calling for #EndSARS as "criminally-minded."
"You see, you have to be careful about this clamoring," said the police chief to the journalists. "You know, social media is a technology-technology available to those that are criminally-minded and we have to be careful the way we respond to some of these 'clamouring' like you are saying."
He continued, "SARS is a unit of the police that I believe should be sustained. What we are doing is to ensure that they are properly trained and we are providing facility for them that will make work easier for them. But I have to tell you that they are doing a very wonderful job."
It was unclear as at press time, if Illbliss had filed an official report with the police.