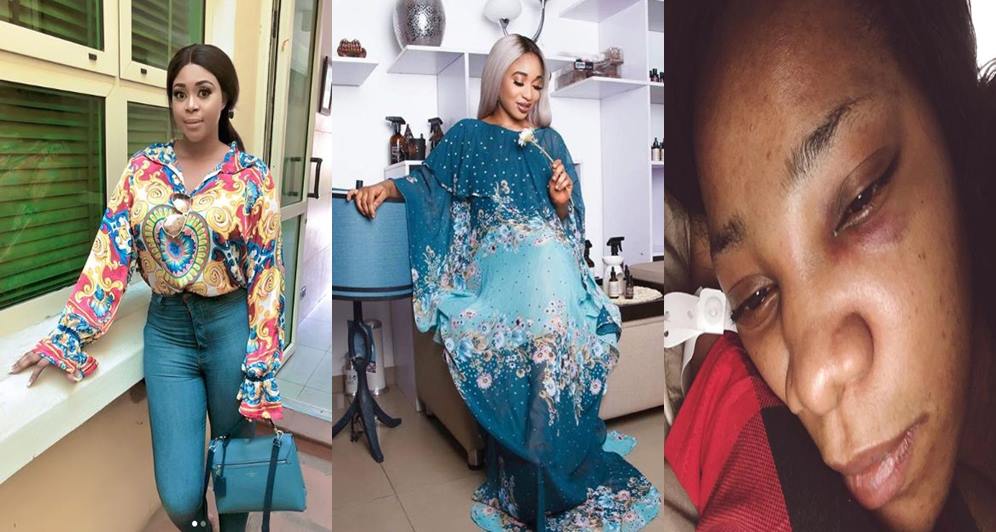 Tonto Dikeh and Mimi Orijekwe have taken sides with their fellow Nollywood actress, Juliet Mgborukwe, who recently filed for divorce after claiming she suffered domestic violence in the hands of her husband, Chima Ojukwu.
Tonto and Mimi, who both cited domestic violence when their marriages ended, apparently could relate to Juliet's plight and they reached out to her via Instagram to offer support.
Reacting to a video shared by Juliet Mgborukwe with allegations that she was getting beaten by her husband, Tonto Dikeh wrote:
"Julie honey I can't say I feel your pain cos we all hurt differently, I can't say take this down Becos we all react differently but what I can say is don't stay here for too long my GEE.. Go catch some great success,take care of your kids and be a brave woman.. ooooo you hurt I know,hugs and kisses my Love**This too shall pass,Increase the love for your kids it helps**MOST OF ALL PRAYER WORKS GEE IT WORKS."
In response, Juliet wrote: "I feel you blood Love you most and thanks for always being there for me through it all, You are one in a zillion"
See screenshot below;