Africa's richest man, Aliko Dangote has revealed that at 61, he is not getting any younger, and he is willing to take on a new wife.
According to the businessman who has been divorced twice and has three grown-up daughters, says his busy schedule has prevented him from having any romance in his life. He said it wouldn't make sense to be involved with someone when you have no time being with that person.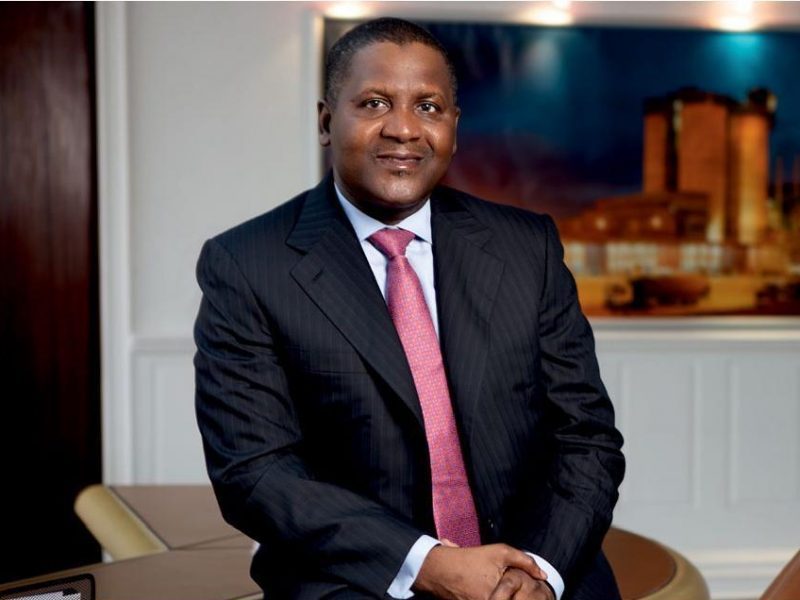 "I'm not getting younger. Sixty years is no joke. But it doesn't make sense to go out and get somebody if you don't have the time. Right now, things are really, really very busy, because we have the refinery, we have the petrochemicals, we have the fertiliser, we have the gas pipeline."
But he agrees that he needs to "calm down a bit".
The billionaire businessman also revealed a soft side of himself and talked tall about his ambitions to buy Arsenal Football club after successfully leading Nigeria's oil refining revolution.
"I love Arsenal and I will definitely go for it," he told FT, adding that the club should be worth about $2bn.
Speaking as the owner of the club, Dangote said he would involve himself in rebuilding the team - "chipping in my own advice".
"When I buy it, I have to bring it up to the expectations of our supporters," he said, stating that his refinery is priority now. "Once I have finished with that headache, I will take on football," he concludes.