Alex's die-hard fan who goes by the name 'Priceless_jewel' on Instagram has come out to bash Khloe after Leo and Cee-c were seen having a dinner date in a video cee-c's shared.
It was an exchange of words as the young lady went ahead to call Khloe a 'bitter witch', Khloe been furious had to reply her.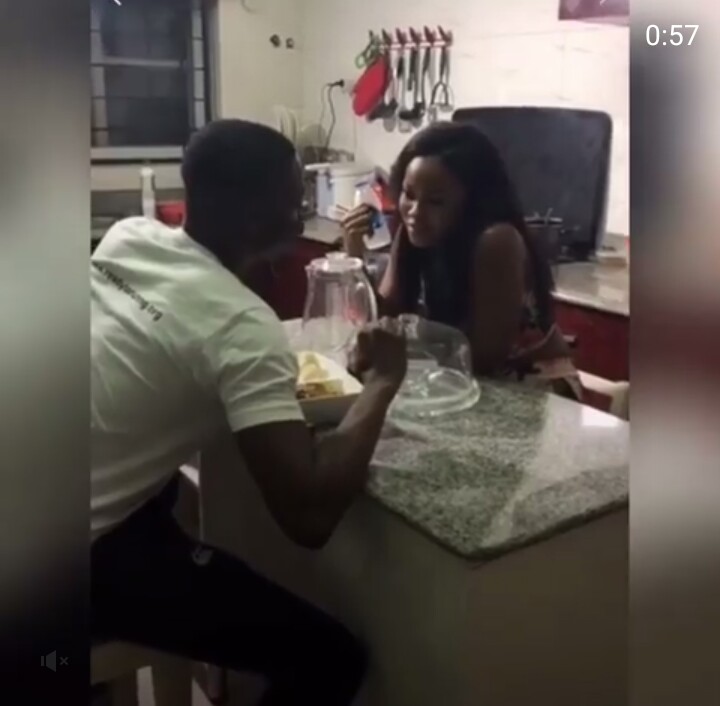 The fan pointed out that Khloe had alot of hatred for Alex and Leo while they were in the house and might not be happy that Leo is now hanging out with Cee-c.
Read exchange below;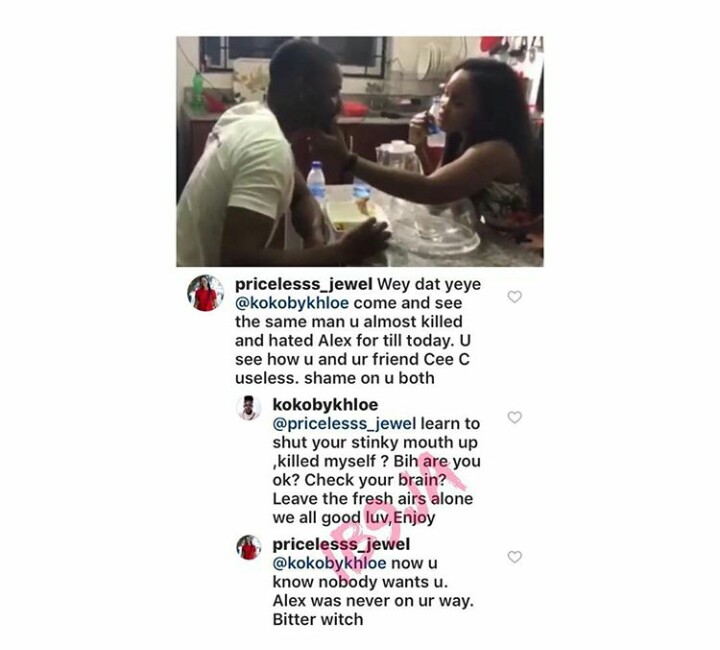 Watch video of their dinner date below;
https://www.instagram.com/p/BkqMwh1HR40/