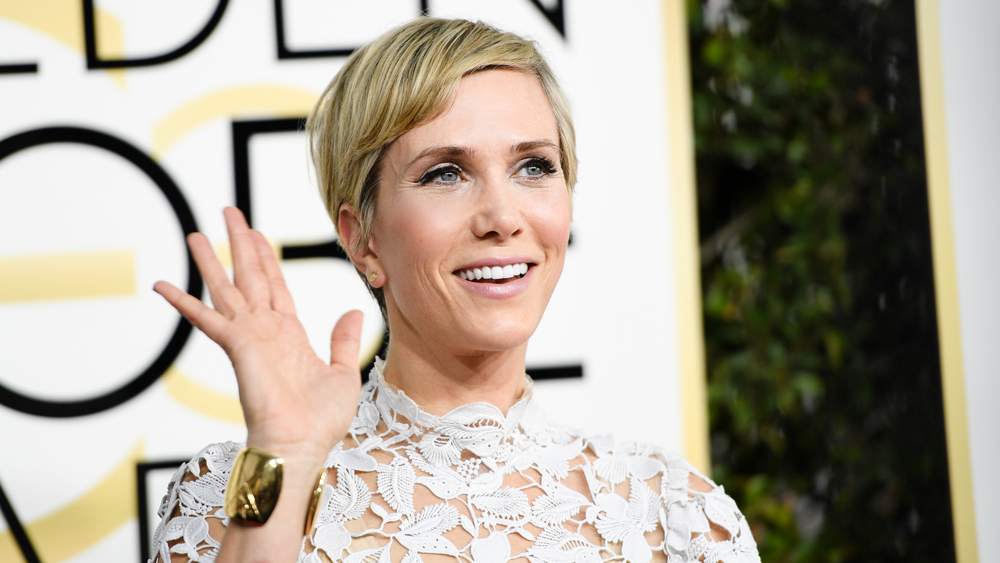 The cat's out of the bag - prepare to wig out over the first glimpse of Wonder Woman's new nemesis. Patty Jenkins, director of "Wonder Woman" and its upcoming sequel, "Wonder Woman 1984," took to Twitter Wednesday to share the first still of Kristen Wiig as the Amazonian goddess' latest foe, Cheetah.

The photo sees Wiig as Cheetah's mortal alias, Barbara Minerva. While her character looks meek and unassuming in the wide shot - which pictures a Wiig as a curly-haired, simply dressed civilian - surrounding statues of lions, giraffes, and antelope foreshadow her predatory tendencies.


Since "Wonder Woman 1984" recently began production, Jenkins and Wonder Woman herself, Gal Gadot, have shared multiple buzzworthy first looks into the sequel, which Jenkins previously revealed will take place in the United States in 1984.
Earlier this month, Jenkins posted a photo of Chris Pine reprising his role as Steve Trevor - a move that sent fans into a frenzy, as the first film seemed to have definitively killed Pine's character off in a plane explosion. That same day, Gadot also released the first photo of her return as Diana Prince.
The highly anticipated sequel also sparked interest when the "Wonder Woman 1984" team recently redecorated the nation's capitol to look like a doomed 1980s metropolis. Fans took to social media to share photos of extras with loud prints and voluminous hairdos, as the movie filmed in the disaster-strewn streets of Washington, D.C.