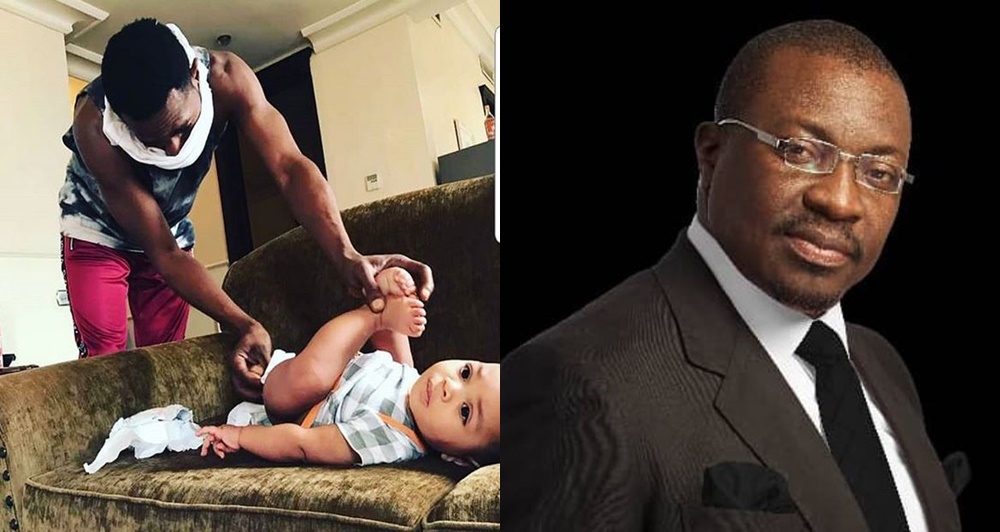 Nollywood actress, Tonto Dikeh just shared another post on her IG page as she continues to mourn the death of singer, DBanj's one year old son, Daniel III, who drowned in the singer's indoor pool yesterday.
She wrote:
"LORD KEEP US STRONG AND KEEP OUR LITTLE ANGELS SAFE..IJN
#KINGTONTO ??"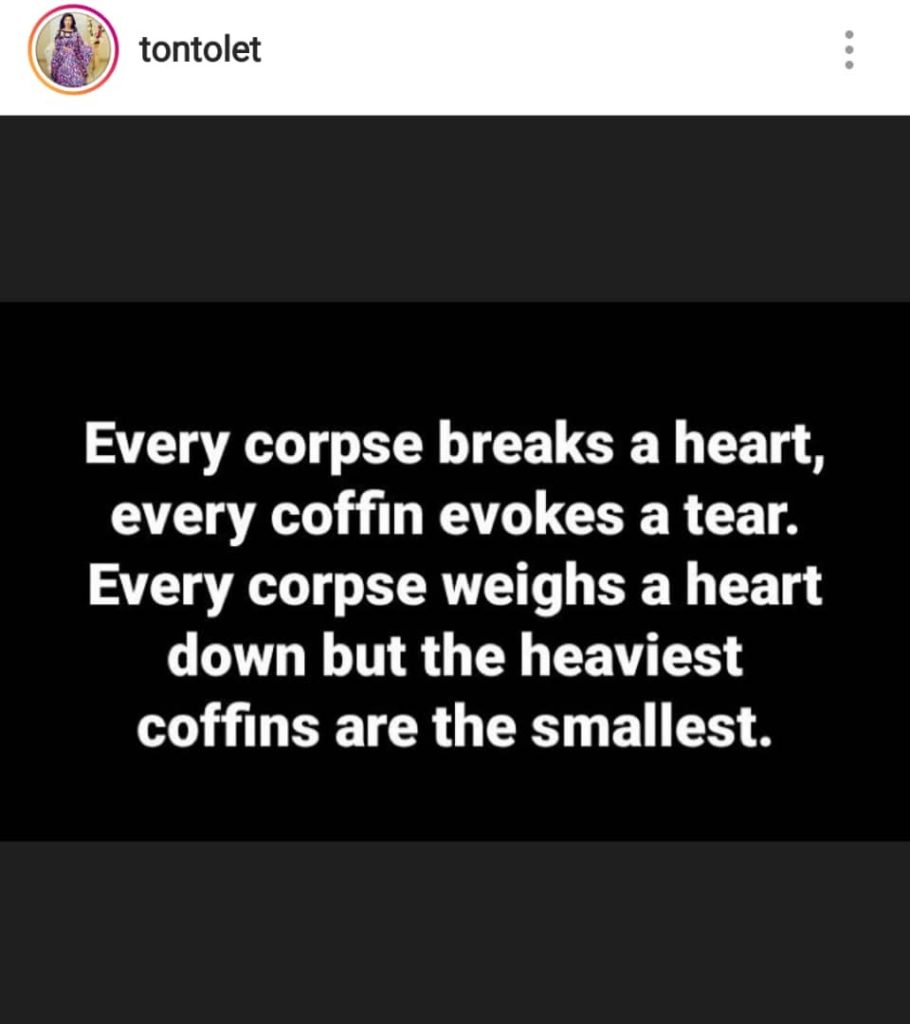 Veteran Comedian Ali Baba also sent his condolences to D'banj and his family in this dark period. He wrote;
I was having a ball yesterday... up until, @mummymary_ broke the news. And she knew how bad I would take it, so she waited till after @ALiBabaSeriously. My brodally @iambangalee, accept my heartfelt condolences on @danieldthird. I can not imagine what you are going through. I have experienced loss that shook me to the bones. Zakilooooo AND Endurance... 2 of my brothers. I Still wear a black band for each one till date. That's like 5yrs after. So, I can not say, snap out of it. Because it doesn't go away. But what i can say, is may the good things and times, like i have shared with my 2 brothers help you in dealing with the pain. If it was not going to happen, and you could do anything to stop it, I know you, you would not stop at anything to keep him alive. Be strong. Be bold. Be a true father. Keep the memories. And let them comfort you.