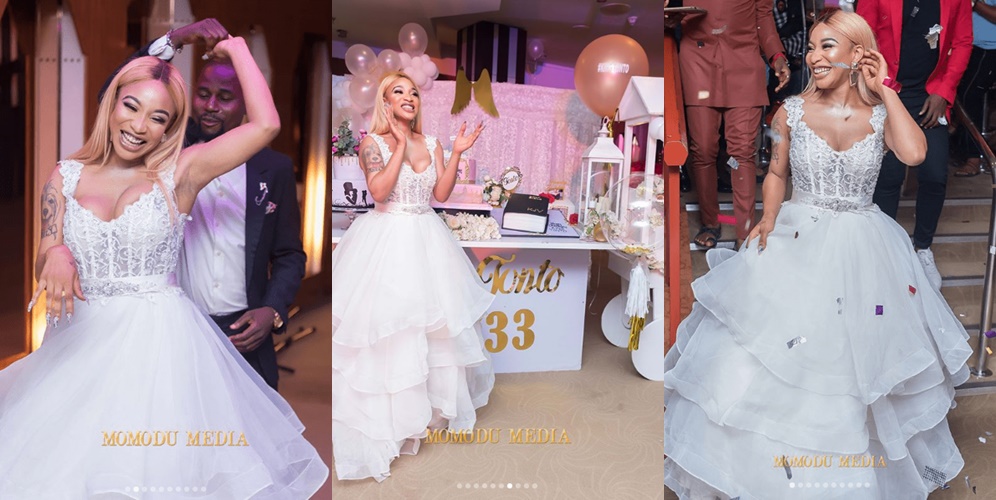 Nollywood actress, Tonto Dikeh who turned 33 a couple of days ago has shared some lovely photos from her birthday bash but many fans are currently reacting to a particular picture of her and Bobrisky kissing.
The beautiful mother of one, earlier penned a thank you message to all her well-wishers, as she revealed that she finally knows what genuine love feels like.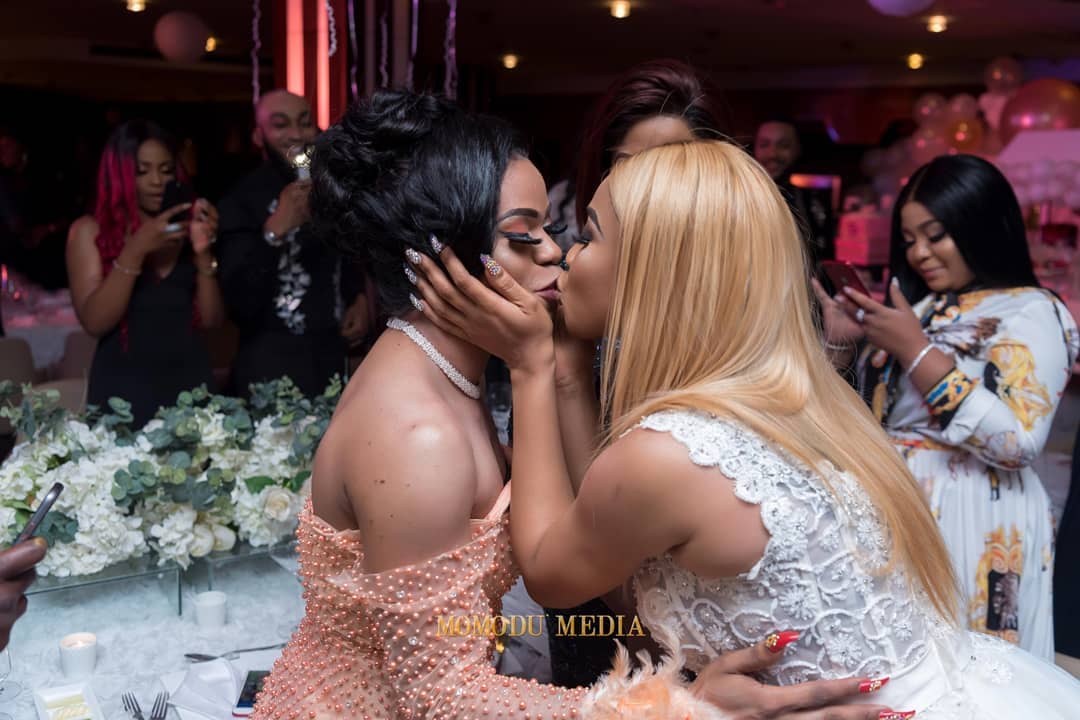 Thank You Everyone:
I always had the conviction that one day I would understand the concept of genuine love. I would watch swarms of people gather in celebration of one person and I would be in awe. My thoughts couldn't understand how one person could attract so much love and care from a vast amount of people from all walks of life. Well now I do! Words cannot describe the emotions I felt at my birthday. I finally realised that in order To receive that genuine love I had to first draw it from within me and give it out.Thank you to my special friends for making my day by dancing, laughing and appreciating me. May your happiness never run dry in Jesus name!! I just want to take this moment to say God bless you all. The love each and everyone of you showed me on my big day will forever be cherished and stored in my heart. I love you guys. Thank you so much to all my [email protected] family,Team mates,Folks..
I'm overwhelmed by your genius Love..
As you celebrated me may my God celebrate you too..