Popular Nigerian rapper, Skales, has angrily walked out of his recent interview after the interviewer critiqued his song.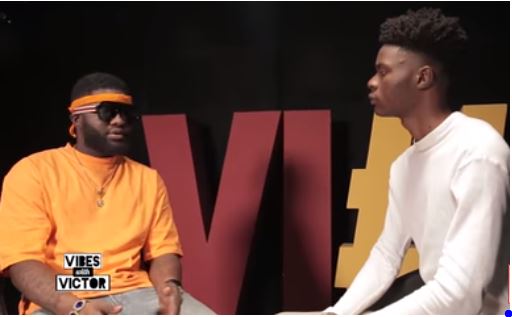 Skales, the Nigerian international hip pop star, recently caused a scene when he stormed out of an interview.
The rapper and singer who was a guest on NET TV's music breakdown show "Vibes with Victor", walked out of his interview which he described as an "attack".
During his conversation with the host of the show, Victor Okpala, things took a turn after Victor asserted that he didn't think the singers 2017 single - Booty Language is a genius song.
In what would be an over 15 minutes long dialogue, the two went back and forth as Skales insisted that the music journalist had no right to make such assertions. As the debate became heated, the singer brought the interview to an abrupt end by walking away.
Watch the video below: