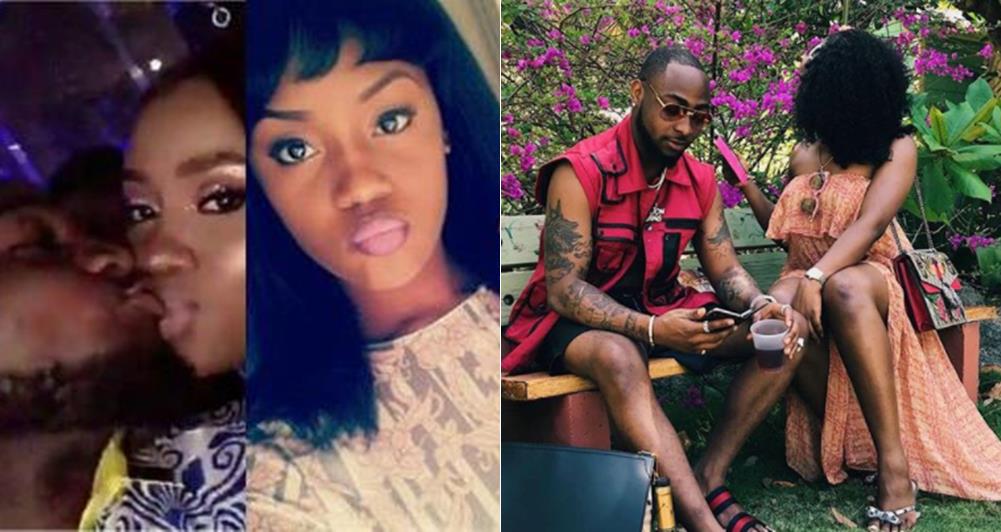 According to Davido's tweet, he and his boo Chioma have been going together for 5years.
A twitter user messaged him saying he needs to chill on how fast his going with his 'new found love' and Davido replied they have been on for 5 years! Lol. Imade is only 2, and his other daughter isn't even one!
So, that means they were together when he was with his babymamas.
See the tweets below...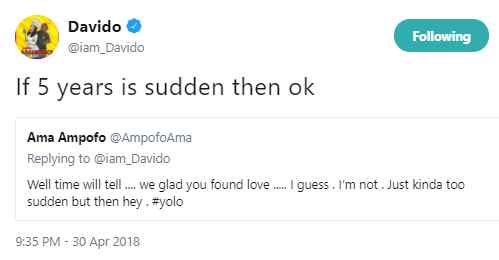 The romance between ace musician, Davido and his girlfriend, Chioma Avril Rowland, is now official.
The relationship was thrust into the limelight after the singer threw a pre-birthday party for her on Sunday, accompanied with a new song dedicated to the same occasion.
At a club on Sunday, Davido publicly declared his love for her, saying, "I'm in love o."
The singer also took a swipe at "So many niggas" who "are in love but they scared to show it."
He then went on to register his wish - with a promise: "Happy birthday Baby girl! Today and 2MORO gonna be amazing."
Twitter users have been commenting about their romance.
[embed https://twitter.com/jackdre02/status/990874819192377345[/embed]
[embed https://twitter.com/GreatGracious/status/990876438529298432[/embed]
[embed https://twitter.com/Iam_Abdulaxis/status/990880188891389953[/embed]
[embed https://twitter.com/jackdre02/status/990878491125088256[/embed]
[embed https://twitter.com/UncleTK__/status/990883952629108736[/embed]
[embed https://twitter.com/Jackdixonoloye/status/990883483336790016[/embed]
[embed https://twitter.com/Jackdixonoloye/status/990883483336790016[/embed]