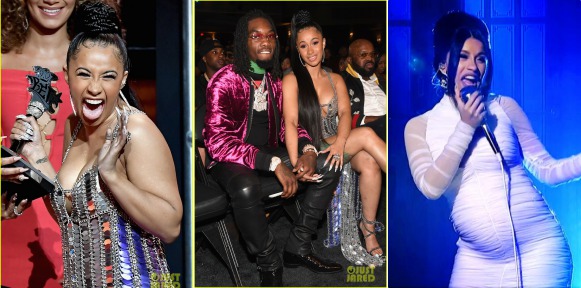 After much speculation, American rapper, Cardi B confirmed her pregnancy during her performance of "Be Careful" on Saturday Night Live on Saturday, April 7.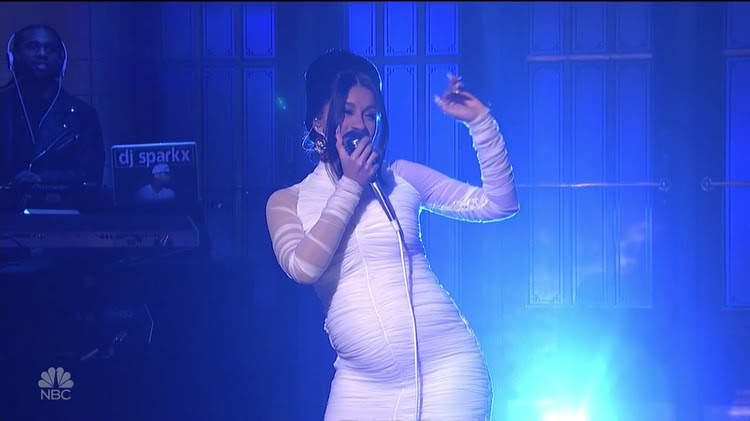 The 25-year-old rapper showed off her baby bump in a white gown, revealing she is expecting her first child with fiancé Offset.
After months of speculation, the 25-year-old rapper has confirmed that she and fiancé Offset are expecting their first child.
"I'm finally free," Cardi B shouted backstage at "Saturday Night Live" after performing her new single "Be Careful." The rapper took the stage in a sheer white dress that showed off her growing bump.
Walking to her dressing room, she was met with applause from everyone. She appeared relieved to no longer cover her bump.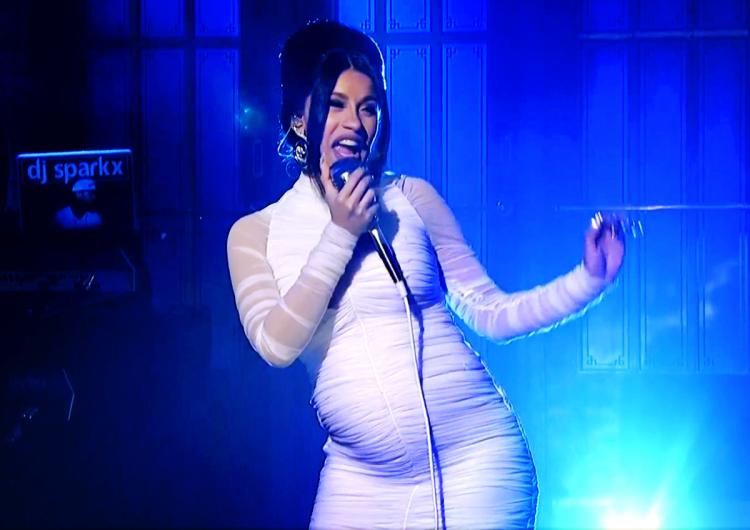 Pregnancy rumors began swirling in February after TMZ reported that the star was three or four months along. But she continuously denied the chatter, quipping on social media, "I'm just getting fat."
Weeks later - and adding fuel to the fire - she wore a poofy gown to the iHeartRadio Awards that hid any sign of a baby bump.
Then in late March, a source exclusively told Page Six that Cardi believed the person responsible for leaking the pregnancy news to the press was most likely "someone close in her team, otherwise there was no way they could have that information."
The source added that she is due this summer.
The hip-hop star got engaged to Migos rapper Offset, 26, in October.
Following her performance, Offset tweeted a photo of the couple and wrote, "Cardi and I look forward to our next chapter together."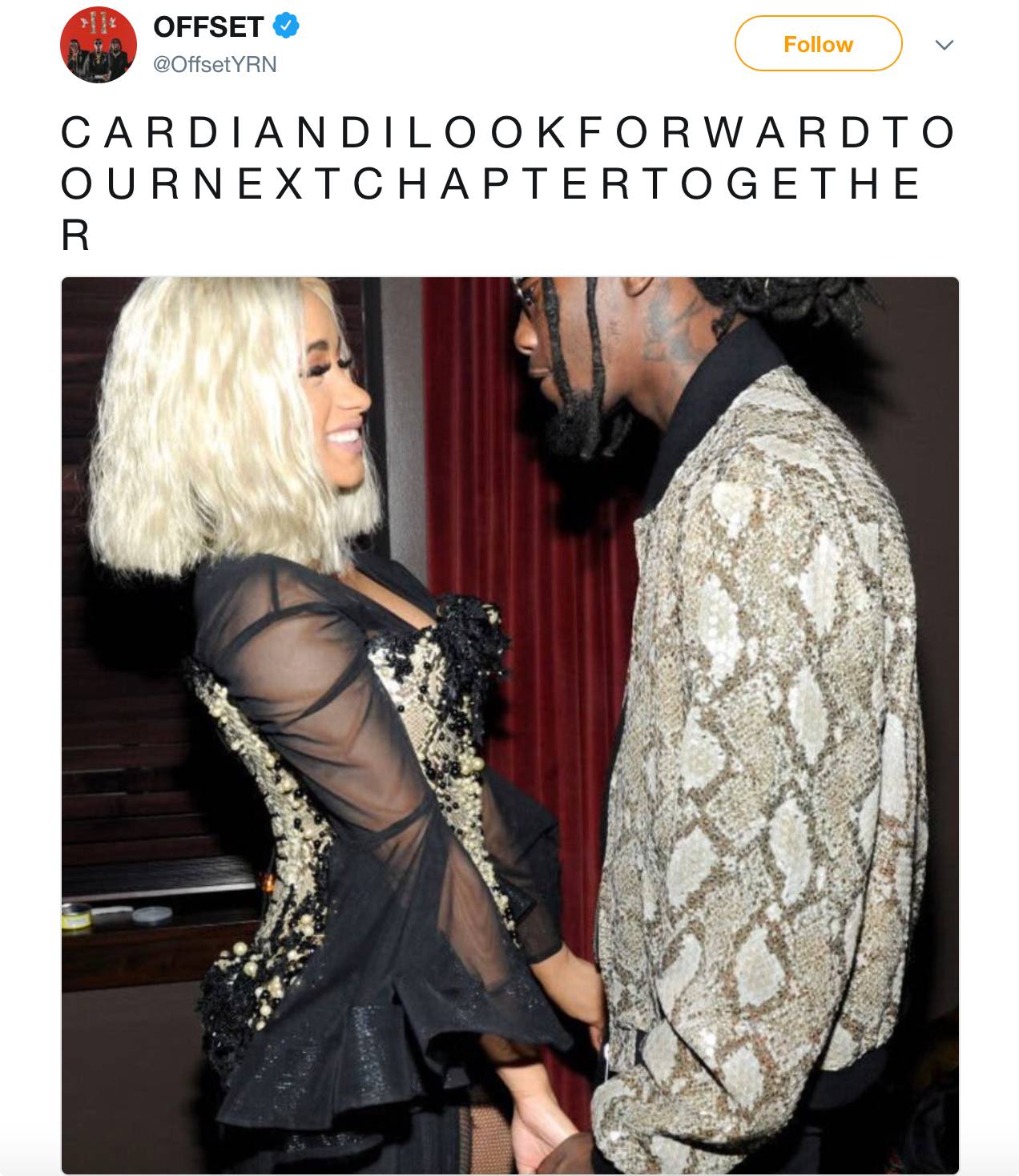 In a video circulating online, the rapper was seen exclaiming; "I'm finally free" as she debuts her baby bump.
Watch video below: