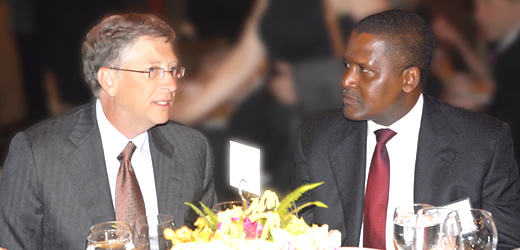 Microsoft Founder Bill Gates, has lauded Nigerian businessman Aliko Dangote for his 'generous contribution to global health'.

The former richest man in the world made the statement while speaking ahead of the release of the 2018 Bill and Melinda Gates Annual Letter to a group of journalists from different African countries in a telephone conference/

Gates said he is amazed by Dangote's generosity with his resources and time, The Nation writes.

"I am always amazed how generous he has been both with his resources and his time," he said.


"Just last month, he and I spent six hours on video conferences with six of the northern states where we, twice a year, check in with them and look at their primary healthcare quality in terms of the staff, the location, the supply chain and the results they are getting in terms of vaccination and other interventions."