One would wonder what Hushpuppi, with all his affluence and Luxury could be missing in his life.

WELL IT IS SEX!!!

That is what Dubai-based flamboyant spender, Hushpuppi, claims he misses the most.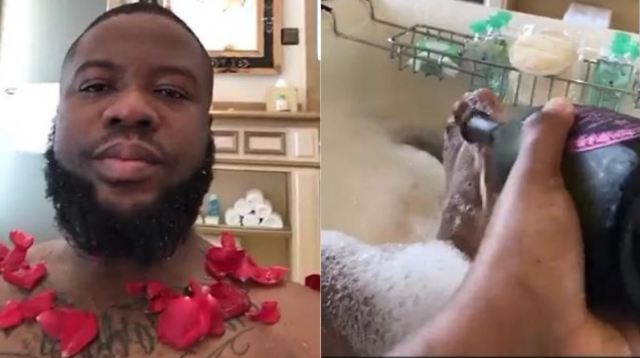 Hushpuppi might be probably trying to claim that he's celibate.

He took to his snapchat story to share a writeup which showed; Dear Sex, I f-king miss you. Ur boi, HushPuppi

This would surely leave girls on high alert............ LOL.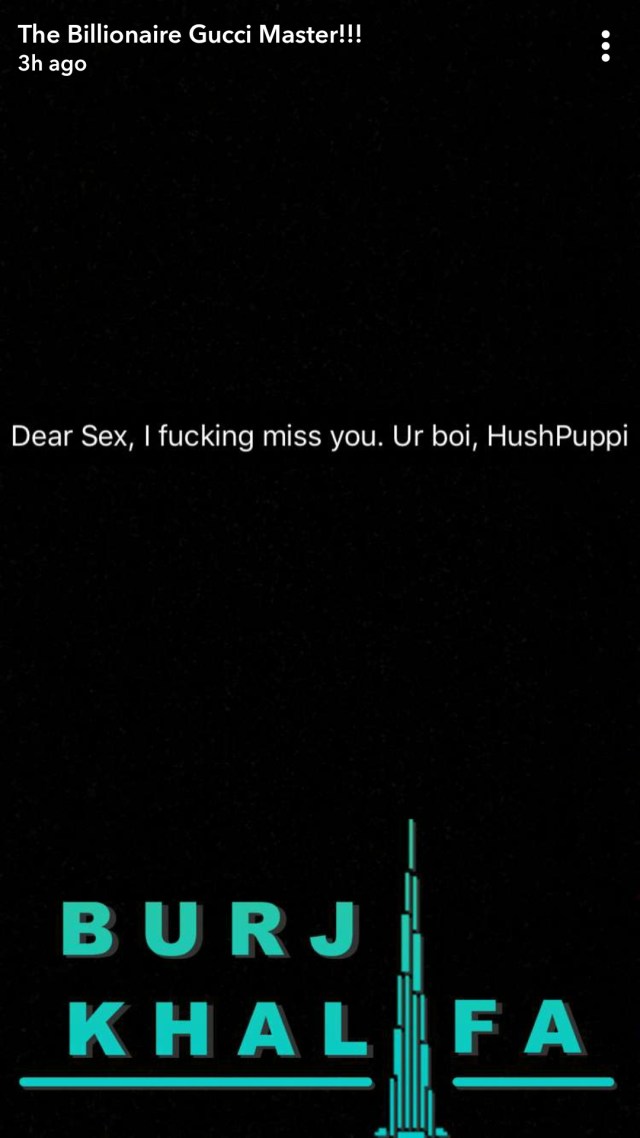 Meanwhile, Incase you missed it::: Hushpuppi's arch enemy, Mompha, few weeks back, went on social media to shade the hell out of him.

The Drama started when the businessman, whose real name is Ismaila Mustapha, took to his Instagram to reveal that he has just bought a Rolls Royce Wraith 2018 which cost him a whopping N150 Million. The northern businessman posted a screenshot of the receipt, while also shading his former friend Huspuppi.

"Rolls Royce Wraith 2018 Zero Kilometre. No borrow Pose. No Rental like Some Broke Ass Fake Nigga Straight up Cash. This is what 150 million naira luxury Beast looks like," he bragged, adding, "#Babaolowo #RollsGanG"

Recall that the former friends got embroiled in a messy scuffle last year which saw them spilling the details of their shady deals and faux baller life. Mompha even crossed certain lines by involving Hushpuppi's family and making unconfirmed claims that his rival's parents are dirt- poor.