Teddy A and BamBam are currently trending on social media, after the former strategic partners had live sex in the Big Brother Naija House toilet.

This is coming after they had a moment under the duvet on Saturday night.. But this time around, it was raw and aired live.. Teddy sat on the toilet sit, and BamBam rode to the heavens!

Former Big Brother Africa contestant, Tayo Faniran, has now commended the event that went down in the toilet.. Tayo, a father of one, tweeted that he likes what Teddy did to BamBam.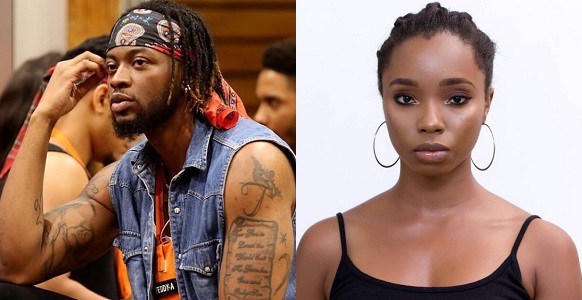 He wrote on his Official Twitter page;

"I would say I like what Teddy A did, girls like bam bam would form holy holy in the beginning, meanwhile every good girl loves a bad boy,just like her name BAM BAM dat tattooed Boi gave it to her from behind BAM BAM #BBNajia"