Nollywood Actress Biodun Okeowo, has placed all the available curses in the Bible on a troll, who said she won't reap the fruit of her labor, on her kids.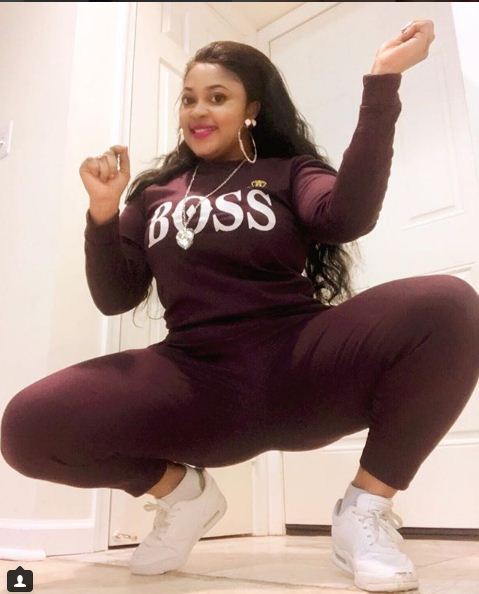 It all started when the troll with the IG handle @ola_mi_de called out the actress via the comment section on one of her post saying; "Your mama dey starve for ijebu here. You dey do fashion parade anyhow here. All those two children sef you no go reap your fruit of labour on them in Jesus name"

The Actress did not take kindly to those words and she replied the troll on another post, on which she wrote;

"Good morning fams! I overlook most things but when it comes to curses and that, that has to do with my kids I don't keep calm. Please fams one word for this idiot.

Because right now I don't understand why some people will hide under private account to perpetrate an evil act like this?. A curse on a mum who's struggling on her kids.... Girl I place all the curses in the Bible on you @ola_mi_de gbogbo awon abiyamo aye ati orun won a panu po sepe fun e?

For your information girl, my mother lives with me she's not in Ijebu. I know you will deactivate this account soon but all the curses shall follow you, wherever you go in Jesus Name too Amen!"