Today marks the remembrance of the Late Gospel singer, Eric Arubayi, who died a year ago in a hospital in Delta state following complications he suffered after taking a fake malaria drug and his wife, Chinonso took to Instagram to pen a tribute to him.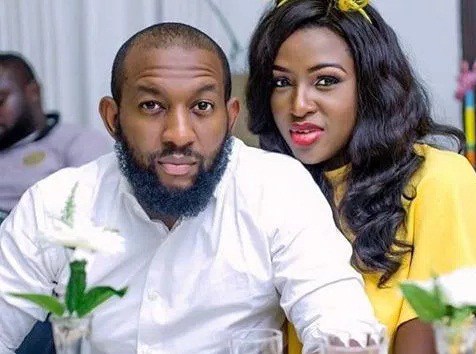 She wrote:
" Its been 365 days endured... 365 days survived. 365 days of trying to make sense of you leaving me... Hmmn....Makdaddy, you left an indelible mark in my life and I carry a million memories of you in my heart, my body, my brain. Keep singing with the angels ? #1yearafterloss".
Eric, who was just 34 years old at the time of his death was said to have died as a result of serious complications he got from an expired malaria drug he took. His brother made the revelation to the media after his demise.
He said: "He had malaria and typhoid, which was untreated. It later became worse after he took a medication that had expired and this triggered his liver ailment and afterwards, every other thing just followed at a fast pace before his death.
"The only thing that we had to say is that he lived for Christ. We just want the world to know that the name Eric Odafe Arubayi was for a reason beyond the West Africa Idol show. "For that reason, God would make manifest even beyond his glorious ascension."