Amber Rose has figured out a way of keeping her man, 21 Savage whose real name is Shayaa Bin Abraham-Joseph on her mind when he's out working.
On an episode of her podcast Loveline with Amber Rose, Amber and her co-host Dr. Chris revealed how smelling your partner's clothes can help relieve stress.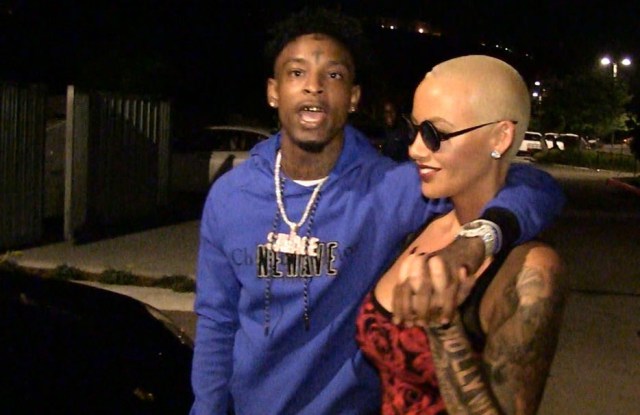 The mother of one said;

"I've sniffed his underwear like where his balls are," "It smells SO good!" Yeah, you didn't misread that - she's talking about sniffing THAT area of his underwear. "Are we gross? That's hot to me, I'm sorry, "It has the smell of their pubic hair walking around throughout the day... Woo!"
Amber Rose, 34, has had a relationship with other rappers in the past, most notably Kanye West, Wiz Khalifa and now the 25-year-old '21 Savage'