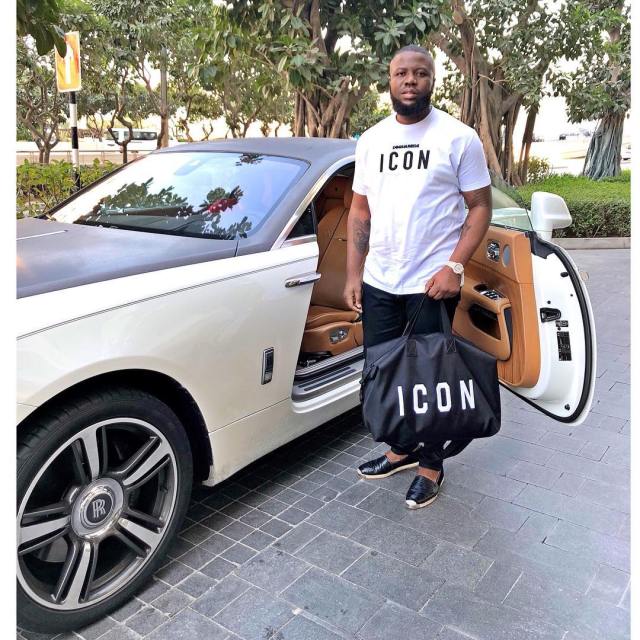 Mi Abaga, who is known to be very Vocal, In new song off his 15-track album, Rendezvous, accused Malaysian-based-Nigerian Big boy - Hushpuppi of engaging in criminal activities ("you stole money"), and daring to feuding with celebrities with stolen wealth ("you dissing big guys who got real money").
He showed no mercy as he delivered bars calling out the Gucci Lover. However, Hushpuppi has reacted to the diss, and he took to his Instagram account to share a throwback photo and called out Mi and his former label mate Ice Prince.
Hushpuppi claimed he was bigger than the award winning rapper and said that Mi will be able to wear Gucci one day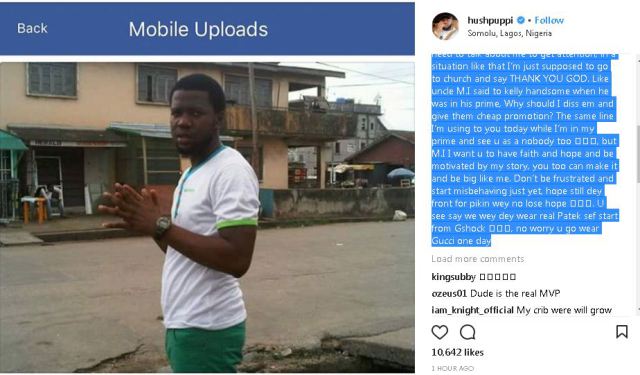 In his words ;
It's not every time somebody says something about u that u have to jump at them, sometimes just look at the situation and say thank God.
This is a very old pic of me taken at Pedro where M.I and d rest used to live by adaranijo market. Let me share a quick motivational story with y'all.
I remember vividly the day Ice prince was going to Malaysia to perform, he was rushing to the airport in a Toyota Camry eating noodles, they stopped to buy water and I was the one who sold Eva water to them that day and I hailed him, I saw the poster of him going to malaysia on the net and then I had my malaysia visa and was still looking for money for ticket.
The same malaysia he was paid to go and perform was where I was struggling for money for ticket to go and hustle but glory be to God today him and his "big dawg" need my name on their record to make sales, they need to talk about me to get attention, in a situation like that I'm just supposed to go to church and say THANK YOU GOD.
Like uncle M.I said to kelly handsome when he was in his prime, Why should I diss em and give them cheap promotion?
The same line I'm using to you today while I'm in my prime and see u as a nobody too ???, but M.I I want u to have faith and hope and be motivated by my story, you too can make it and be big like me.
Don't be frustrated and start misbehaving just yet, hope still dey front for pikin wey no lose hope ???. U see say we wey dey wear real Patek sef start from Gshock ???, no worry u go wear Gucci one day