Peks Ikeji, the brother to Billionaire Mediapreneur, Linda Ikeji has showed off seires of foreign currencies on his snapchat, as he says he's ready to shut down Lagos clubs!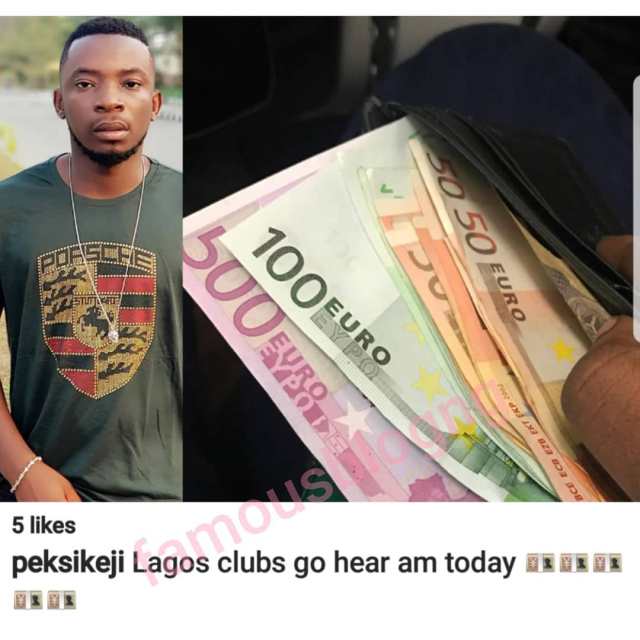 Peks also chastised all those who are below the age of 20, and are already having sex.
Peks in an Instagram post, wrote: "Children of these days... I was 20 when I had my first sex". He also came under fire of recent when he was bragged about his "gold chain" paying the house rent of some of his followers.
Some replies;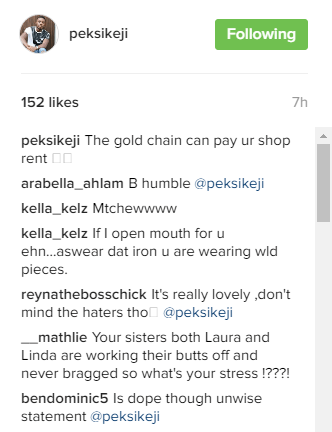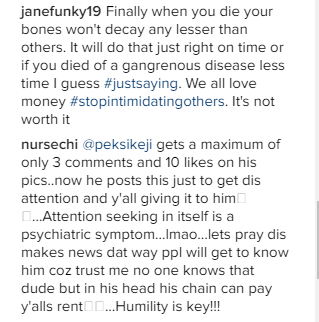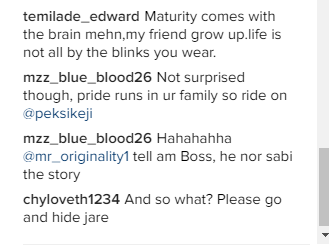 Peks is the only brother of Linda Ikeji, he runs the music recording department of Linda Ikeji studios.