Speaking in an exclusive interview with Vanguard, the Kogi state born actress who starred along side Cossy Orjiakor, Bukky Wright, Keppy Ekpenyong Bassey in the blockbuster movie, Pure Honey, attributed the poor performance of Nigerian men on the challenges in the country. She also also noted she's a virgin, and as thus never had anything sexual with a man.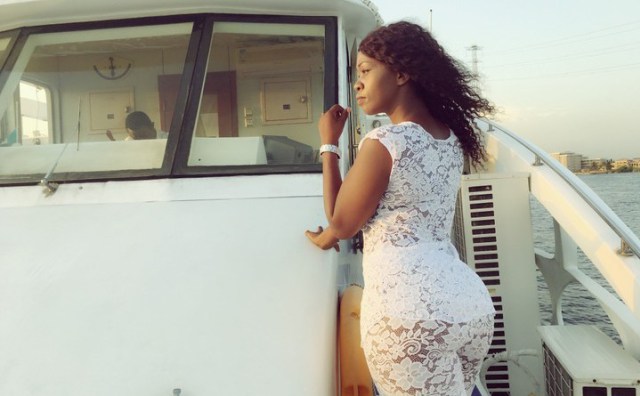 When asked, Ufedo replied, "Who dash monkey banana? Romance fire! Fuel scarcity alone won't let Nigerian men be romantic. I will rate them 2/10 please. The thing is, Nigerian men go through a lot in this country that has left them with no room for romance. Just my thoughts though, but some of them act romantic sometimes."
On her rumoured secret marriage, the Kogi state born thespian and businesswoman has this to say; "Is this a 'let's hear from the horse's mouth situation?' Well, I'm a virgin please. Hahaha. I think relationships, marriage, civil partnership should be kept out of social media. When you post your relationship online, and something goes wrong, you come back and post what has gone wrong, explaining the situation and be making a fool out of yourself".

Regarding the notion that many celebs are now hiding their relationship status and spouses to avoid their colleagues from intruding and snatching them, Ufedo said, "I can only laugh. Anyone who allows him/herself to be snatched, was never meant for you. It's as simple as it sounds. Anyone that does not respect and love you enough to stay away from your colleagues, does not deserve you. You can only get drowned in water when you go into it."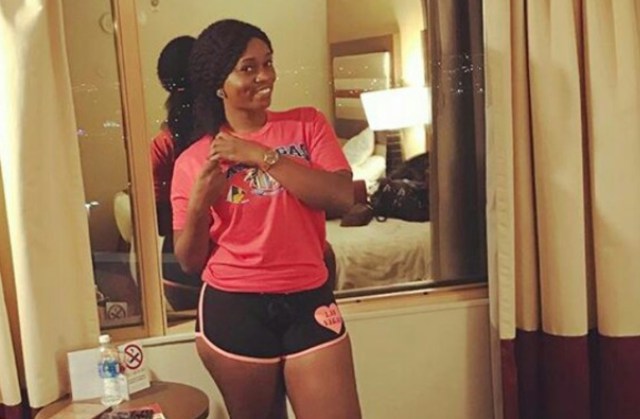 The actress then speaks on how and why she maintained her original skin despite bleaching being the order of the day among a large number of Nigerian celebs.
"When you go black you can't go back. Black is beautiful. Black has always been cool and black is currently being recognised even though those bleaching haven't realised that. I am proud to be born black. I can never bleach my skin for anything in the world. I sincerely feel sorry for the bleachers, they are not aware of the danger they are causing to their skin. You can't even sit comfortably with some, their skin stinks already from bleaching. I love my coconut oil and shea butter."