So, Singer Adekunle Gold felt the need to weigh in on the ongoing Taxify driver/Dorcas issue.. But then, instead of the singer to be neutral, he took to one side, called Nigerians "animals", and he was dragged to filth!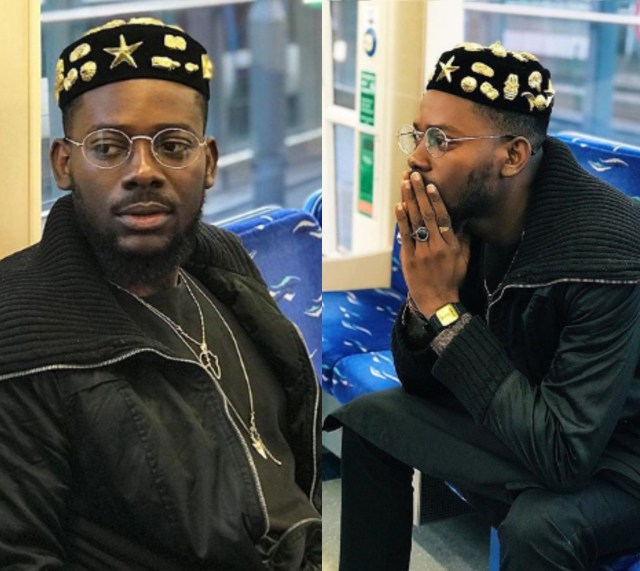 Adekunle Gold speaking on behalf of the actress and others who might find themselves in that situation, wrote:
"When someone narrates their ordeal these days, they get bashed and judged and you wonder why people don't speak up when they are in trouble? I am reading comments on a blog; people abusing Dorcas for making the story up, other animals saying she's proly dressed indecently. SMH. What happened to us really?"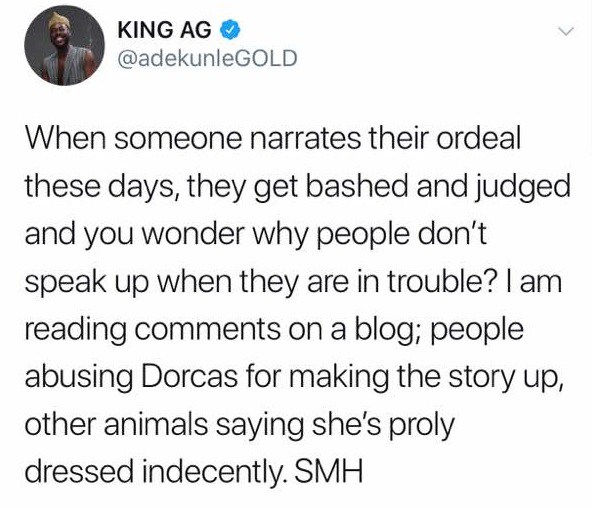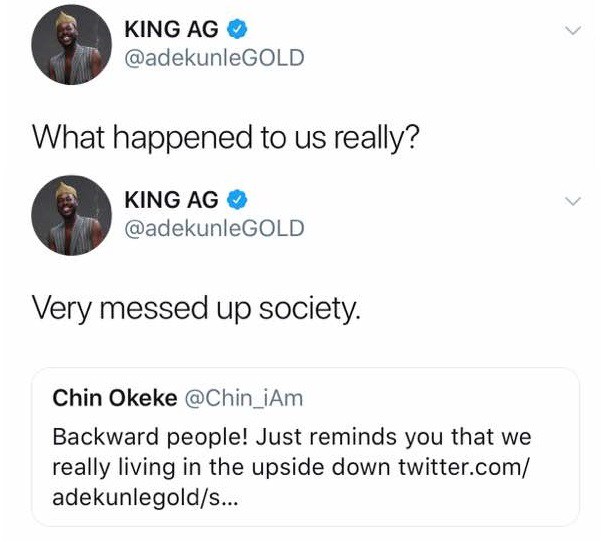 A lot of responses to his tweet and most of them were negative. Adekunle Gold later deleted the tweet, coming up with a follow up tweet to defend his previous tweet: