Nyakim Gatwech is a South Sudanese-born Model, and she's popularly called "The Queen of Dark" because of how she models in her unique skin color.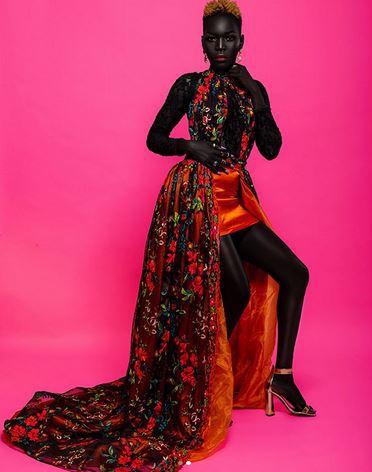 The 24-year-old has to be the center of attraction online for her very distinctive dark complexion and for not trying to tone her skin as some would.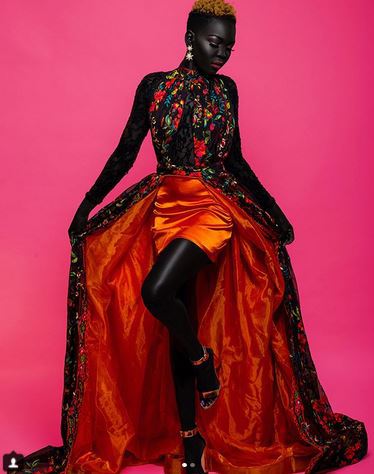 Nyakim has shared new photos on social media, with an inspirational message.

She wrote:

"in the coming years let's make sure we teach our young ones to know their worth to know their potential in life to know that they loved no matter what, that beauty isn't everything that being dark dark skin is beautiful let's continue breaking down those barriers together let's our melanin keep popping. Being dark skin is not only popping for now it's not trend is not for season or a year is for life️"
See more Photos...