Some hours ago, we brought you reports and snapshots of how Banky W mistakenly shared Adesua's bare butt in her g-string, while recording his SA Experience.
Folks on Social media felt it was intentional, because of the caption used; "My goodness" with the love struck Emoji!
Below is the actual video Banky posted, and it seems as if it wasn't intentional.. as he quickly switched the camera to the "back view," probably after seeing his wife trying to put on her panties..

Watch the video below;
Some reactions on Social media;
@lusciouspeenut: Omotola took her time to advise Banky W and Adesua to take their marriage off social media immediately after their wedding, but they didn't listen to her. Now there's a leaked nude of Adesua on the Internet. Very what? Very good.
@PapazLagos: Banky W should take his marriage off social media ffs, see what he's done and the marriage is barely one week.
@officialdaddymo: We all know what happens when newly weds are on honeymoon. Banky W didn't need to inform social media. Sigh....
@coldceptions; Banky W messed up. Too much posting on social media, na him dey cause this kain slip up. God bless Eldee The Don. God bless Darey Art Alade.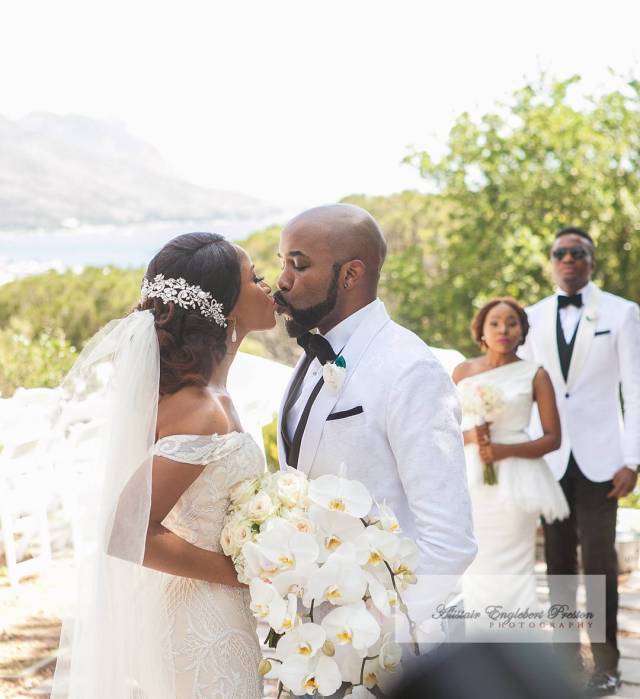 Recall Omotola Jalade penned a word for Advise for the couple...
She wrote: "Dear Banky and Adesua, After capetown, everyone leaves...it's just you two. My darlings if possible, stay off social media a bit. Communicate continuously. Preserve your friendship not just your love. Even as you two have now become one, don't forget to respect your individuality. We love you and are rooting for your special Love.?"
Mark Anthony Osuchukwu, also wrote a beautiful Open Letter to The Couple, Titled, "Dear Banky and Adesua, I don't want to hear pim".