Shatta Wale has vowed to disrupt Wizkid's show that's scheduled for December in Ghana, unless of course he tells his Nigerian fans apologizes to Ghanaians and their president.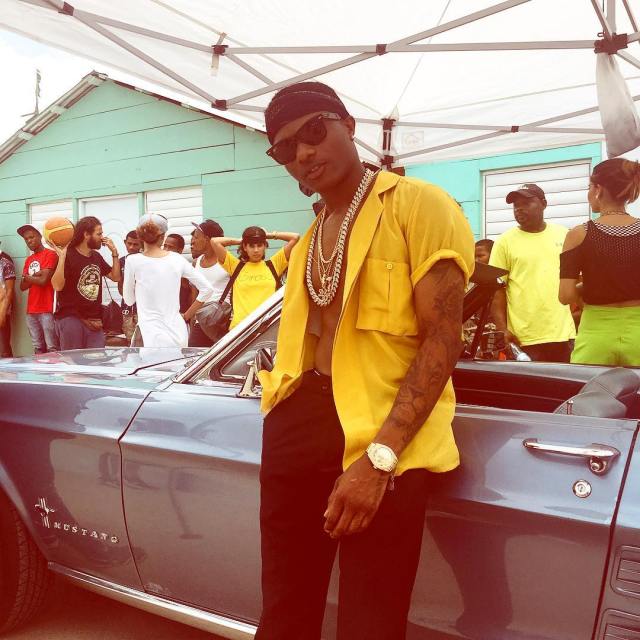 He shared some series of post on his Facebook Page, and Twitter, where he claims he's starting an Artistes, and to only allow Ghana Music in the country.
He wrote; "SHATTA MOVEMENT revolution has began ..The decision is yours ..Lets show our power we are tired of this foreign nonesense..#GHMUSICONLY"
He continued; "@wizkidayo I HEARD YOU COMING DOWN TO GHANA IN DECEMBER.TELL UR 9JA FANS TO APOLOGISE TO OUR PRESIDENT FOR THE DISRESPECT.BEFORE U COME TO GH OR ELSE MY PEOPLE HERE (SM) WONT LET YOU HAVE IT EASY.."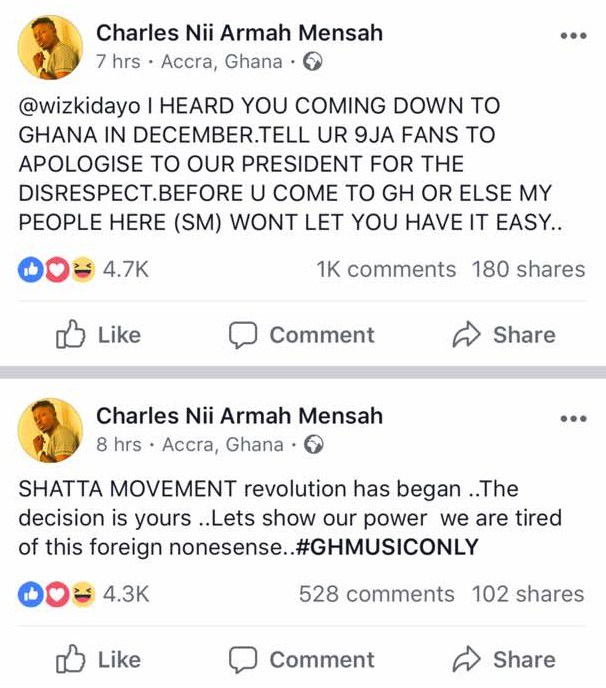 Funny enough, his people, Ghaianas of course aren't in support of him, as many are saying he went after Wizkid, and there's nothing for Wizkid to apologize for..
It's also worthy to note that Wizkid hasn't uttered a word since Shatta Wale started the fracas.. So it just looks as if Shatta is fighting himself!
Here are some comment!
Here are some comments from Ghanaians below;
Prince Miles: "Shatta wale....u are a big disgrace to this country and the Whole Ghana music fraternity ????...what kind of nonsense is that, you went after wizkid when he has done you nothing and now u are calling for his supporters to apologize for disrespecting the president. In the first place do you know you caused this whole shit...is everything ok with you???,you need to be checked...#wiseup"
Holypapa Kidd Banks: "Shatta after you make your fans beat Wizkid when he come ghana, won't you also travel outside Ghana? And if you does I hope you will go with the whole Ghana Army. Get sense otherwise you will fuck up your little fame you get.. Your style of beefing make no sense. Go and check how Tommy Lee and Alkaline beef came up, how Mavado and Vybz Kartel beef came up and how 2pac and Biggie beef came up... Beefing without a reason make no sense..."
Silas Obeng: "Some fans will not do nothing to @wizkidayo you talk too much aaaaa who are you shatter wale , make Ghana n Nigeria think waiii becos we are not enemies koraaaa"
Emerald Abed DeGreat's: "Wagyimi dodo Aden ? You think say Ghana bi yours ? And some foolish people will like everything he says ?? You get your fight aa fight don't bring your fans and his fans to fight .... Your son will grow up to see all this mess you messing around."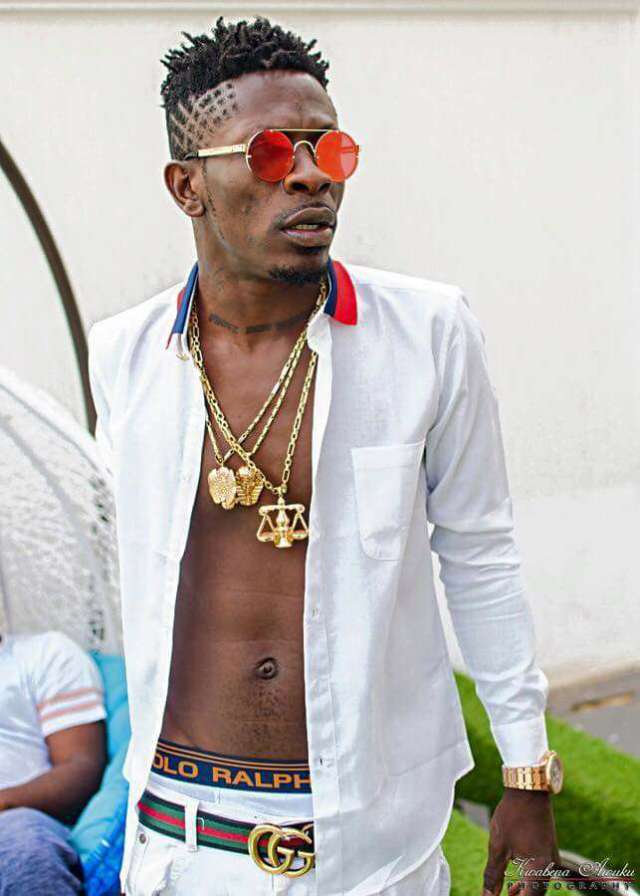 Itz Yung OG: Upon everything that's going on the international [email protected] Wizkid has not said anything wow silence is golden indeed vybz kartel had to hook up with him while he's not even doing dance hall wizzybaby all the way up.
Kofi Hennessy: "but seriously some shatta naabu fans are fools paa oo, so can't u see shatta see u pple as fools who don't have anything to do than to cause violent. u just want to ride on #superstarwizkid for international recognition like u did with samini when u were under ground. but the guy doesn't want to reply u, because he don't know any animal call shatta naabu. shatta wale just sit ur smelling ass down and ask urself, so it were to be davido who is dissing wizkid, wouldn't he have reply him. he is not replying you bcoz u re not on the same level with him. there is no way wizkid will lower himself and play in that filthy green house of yours. wise up na w'agyimi dodo. ad3n ur mum no born u? opayin toto lyk u. oh noo, u grow left ur brain. I wish the media can see this comment and give it a nice caption for me. by the way, all insult from his senseless fans are welcome"
Rich Northerner: "What has supporting ur own got to do with giving someone hell in Ghana... you talk ur mind we no disagree cuz u Charles Nii Armah Mensah u are entitled to ur own opinion... then u go do dis track still starboy ignore u then u took to timaya & patoranking still no reply... now you tell us Ghanaian known all over the world as a peace loving nation to attack someone when he comes to Ghana... Bigman are sure u are a Ghanaian secof hype u dey want u gradually turning these innocent youth(SM fans) into war materials... you will sit in ur house n say is business strategy God will also sit in heaven and judge u for that"
Qhojo Vice: "They say shatta wale is a big disgrace and has done nothing for Ghana music... Aaah you people paa ..even obour himself what has he done for the industry..... Look Ghanaians wise up... You may not like SM but I can assure that he is one the best artist in Ghana.... Now I heard wizkid is coming to Ghana.... Wizkid and SM who can really perform?... More over Nigerian DJs don't promote Ghanaian artist so why should we entertain them here... Shatta wale didn't insult wizkid he just said to him wizkid is not a super star... This English too Ghanaians don't understand eeeei"
Don Sparky: "Total nonsense, wah u fi do dat bwoy? You're always causing confusions here then there. The time that boy de perform on bigger stages, na u de fight with Samini n Stonebwoy here for dancehall king. So u can't do foko to him in gh"