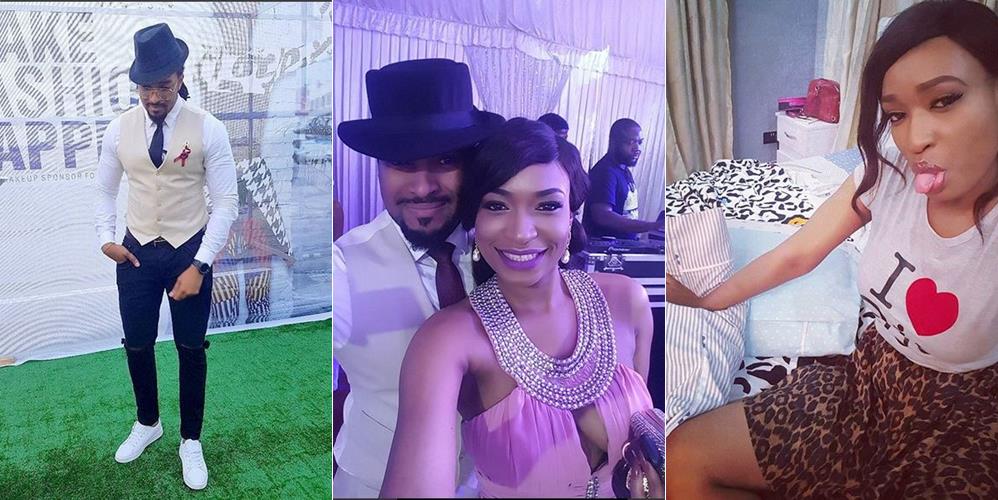 Former miss earth and girlfriend of Nigerian actor/model Brian Okwara, Marie Miller just escaped being stabbed to death by hoodlums in Lagos traffic.
Sharing a video from the scene of the incident, she wrote;
"#realeyeopener This is what happened to me on ikorodu express way last night. I was stuck in traffic and from no where a guy comes up to my side of the car,looking menacingly at me,I saw him but it didn't register immediately what was about to happen,he just suddenly smashed my window and stabbed me with a knife and was saying "your handbag,your handbag!" I don't know what came over me,I was just thinking of my niece and younger brothers in the car with me,and I fought the guy off and went right into the next lane,despite the crazy traffic.
I brushed the side of my car on the brt demarcation,brushed another car trying to swerve back onto the lane,all this time pressing my horn to alert people to get out of the way. And even though cars weren't really moving,I just found a way,thank God,to get out of there,all the while looking back and asking if they were following us! Not until I had gone some ways,then the shock hit my,I was shaking! And crying and I had to keep moving because I was the only one that could drive in the car.
The shards of glass from my broken window,lying in my laps,giving me scratches and cuts on my skin and I kept moving till I got to Anthony village and parked. Nobody stopped to know what wrong,they looked at my car saw the scrapes and kept on moving!one guy even stopped,came out,came to my window,asking what happened,my brother was telling them I got stabbed.
They just looked at me,went back to the car and drove off!I was in shock. I just thank God everyone is safe,nothing was stolen,car was damaged but we are alive. I can't help but think "what if it was some vital part of my body that I got stabbed at,I might I have bled to death! I thank God,I can't express it enough! Lagos state government needs to place police officials at strategic points on the highway to deter these hoodlums from operating,especially when there's traffic. And I want to thank my darling @bryanokwara for coming to my rescue,taking a bike,trying to calm me down over the phone when i was trying to get to a hospital, God bless you honey! #thankingGodforourlives