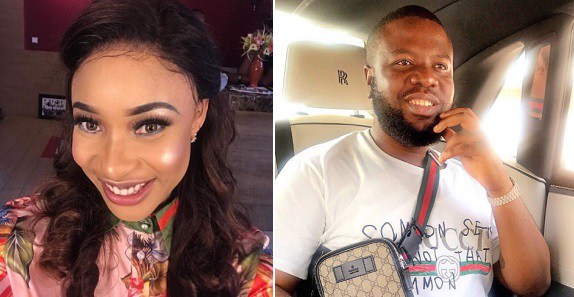 In the midst of The Drama and messy revelations between Dubai Big Boys, Hushpuppi, Classicbiggie and Mompha... Tonto Dikeh, has unfollowed her "zaddy", Hush on Instagram, and the latter reciprocated.
It should be recalled that Tonto Dikeh and Hushpuppi been displaying some suspicious PDA on social media. Before then, there have been rumors making rounds that Tonto and Hushpuppi might be an item, and what's happened of late, even fueled the rumor more.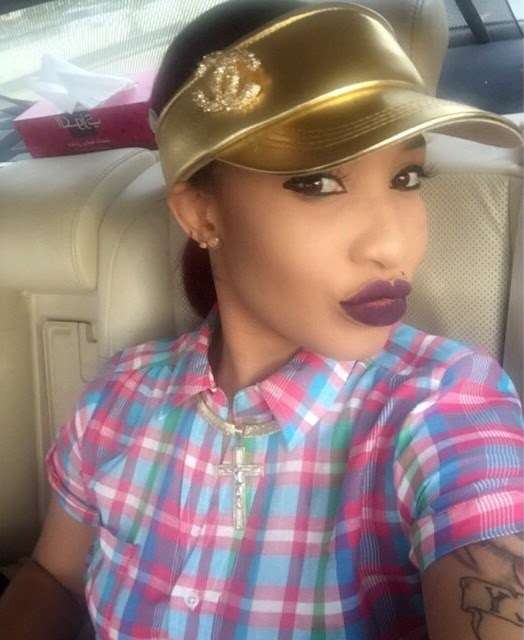 Tonto took to her Instagram page to share a photo of the "Gucci crazed big boy" as she wished him a Happy Birthday. She wrote:
Happy birthday Zaddy @hushpuppi
Wish you all the amazing things you wish yourself & more????
I celebrate you darling for who you are??
Love you Papi,Have an amazing day??????
#Amazingball #GucciBoi
And he also responded to her calling her "Darling" with the blowing kisses emoji.
Fast forward to some time last week, Tonto Dikeh wished Hushpuppi, speedy recovery, and even called him "Zaddy", she wrote;
Zaddy God gat you real big!!!
You are healed in Jesus name..
The healing hands of God rest Upon you,I speak divine health and healing into your body and bones..I decree that every illl yolk be broken in Jesus name..
I love you Ray,Stay safe?️??
#YOUR FAVOURITE DRAMA QUEEN
Now, it looks as if all the PDA has just gone into the gutters, as a quick check on Hushpuppi's following shows that he no longer follows Tonto Dikeh, and vice versa.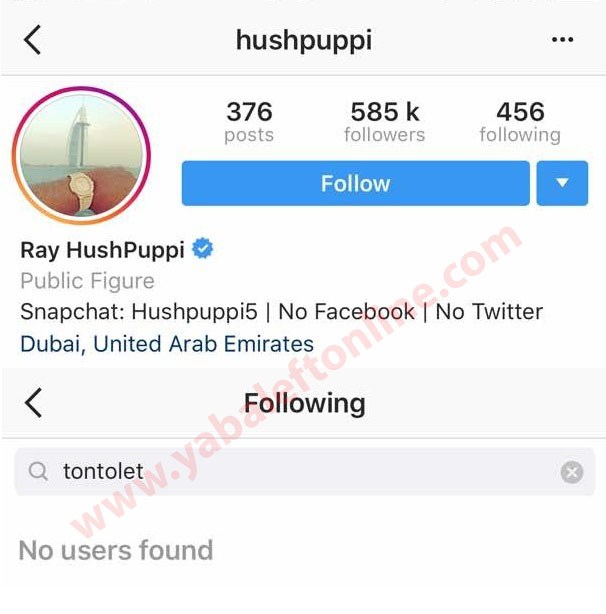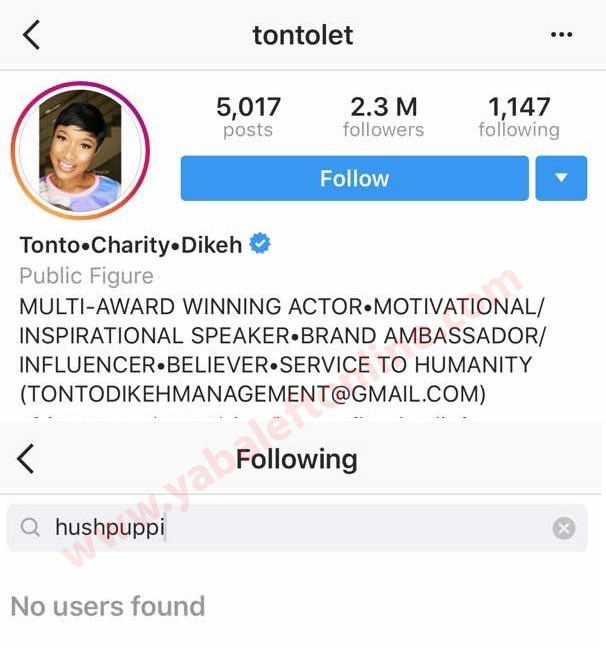 Oh well, maybe because Mompha revealed to the world that Hushpuppi's dad is a taxi driver, and his mum a bread seller, thus he doesn't take care of is folks!
Oh well! What do we know?